MP wants government to use prisoners to plant trees
FINANCIAL STANDARD
By Nikko Tanui | Feb 25th 2018 | 2 min read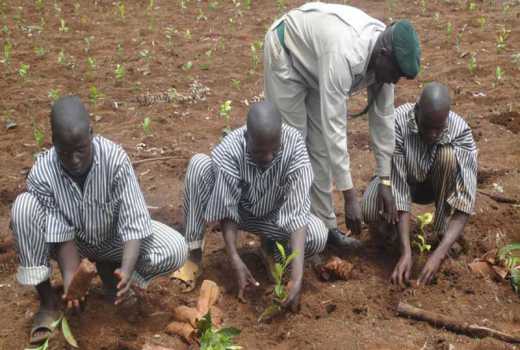 Nominated Member of Parliament (MP) David Ole Sankok has now proposed a radical plan for the country's afforestation programme through the utilisation of prisoners in tree planting.
There are at least 55,359 inmates being held in 188 correction facilities in the country.
Speaking to the press in Kericho town, Sankok said the country should not waste any human resource in its renewed effort to increase the dwindling forest cover to at least 10 per cent.
According to Lands Cabinet Secretary (CS) Farida Karoney, the government has at least one million acres which urgently require afforestation.
"Instead of condemning prisoners to idle in some of the prisons where there is little to do, the government should utilize the inmates to plant trees beginning with the correctional facilities themselves some of which own huge tracts of land," said Sankok.
The nominated MP also said county governments should enact by-laws to compel every land owner with more than acre to plant at least 100 indigenous tree seedlings.
"Those who fail to plant the set number of tress should be fined heavily. Such land owners should also be barred from benefiting from county's services such as clean piped water provision, health services or the bursary kitty," said Sankok.
The former National Council of Persons with Disability chairman argued that residents should be encourage to plant bamboos ideal since the tree species are fast maturing, bring fertility to arable piece of land, attract rain and protect water catchment areas.
"If the country embraces bamboo planting, it will have mature bamboos within two years," said Sankok.
The nominated legislator at the same time said Kenya Forest Service (KFS) should embrace indigenous instead of cypress, pine and other soft wood trees favored by timber merchants.
"If the government embraces the planting of indigenous trees in its forest and controls charcoal burning, the country will also enjoy additional benefits of having tress of medicinal and nutritional value because some of them bear fruits," said Sankok