Arms dealer who made Kenya his play field dies in UK
FINANCIAL STANDARD
By Moses Njagih | Jun 8th 2017 | 3 min read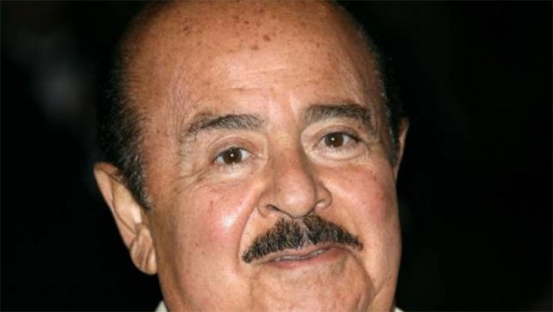 Adnan Khashoggi, who is famous locally for developing the world-celebrated Ol Pejeta Ranch in Laikipia, has died.
The flamboyant Saudi weapons merchant was a common figure in Kenya's corridors of power in the 1970s and 1980s.
Mr Khashoggi created a global empire from arms deals with giants of the defence industry that saw him interact with powerful world leaders.
Arms deal
He brokered a famous arms deal between US firms and the Kingdom of Saudi Arabia in the 1960s and 1970s.
A family statement said Khashoggi died on Tuesday in London, where he had spent his final days surrounded by his family consisting of his Italian-born wife Lamia, children, and grand-children as he received treatment for Parkinson's disease.
He was 82.
"AK was a pioneer who achieved global recognition in a golden age through his extraordinary business achievements and renowned generosity. Our father understood the art of bringing people together better than anyone," said his family in a statement.
Although his business interests saw him found a 90,000-acre conservancy in Kenya, Khashoggi's loyalty remained with his homeland - Saudi Arabia.
"He combined commercial acumen with an overriding loyalty to his country, the Kingdom of Saudi Arabia. His work always furthered the interests of his country," said his family.
Apart from developing the famous farmhouse at Ol Pejeta, where sources say he hosted world leaders, Khashoggi also once owned the exclusive five-star Mount Kenya Safari Club, situated at the foot of Mt Kenya.
The hotel is currently managed by global chain Fairmont Hotels.
It is the exploits of the man, whose life is dotted with a series of both political and financial scandals at the Ol Pejeta, that gives an insight into the lifestyle of the wealthy tycoon.
He is said to have entertained his visitors in his guesthouse said to have 12x12 beds.
"He would spend all day sleeping until 4pm, then have lunch, get into the sauna, eat a late dinner, and enjoy a night of entertainment," recollected James Munoriu, a one-time chef in Khashoggi's kitchen in an interview with The Independent in 1999.
The pastry chef claimed that he had cooked for visiting heads of state from France, Canada, Gabon, and Sudan and eavesdropped on coups plotted at Khashoggi's poolside.
The tycoon is said to have first come to Kenya in 1967 and acquired the Mt Kenya Safari Club, which he later gave to one of his sons as an 18th birthday present.
Khashoggi is said to have lost Ol Pejeta to Lonrho's Tiny Rowland, allegedly in a poker game.
Although he has been hailed in some quarters for his business acumen, other sources have said the tycoon's arms deals bordered on criminality.
Prison Planet Intelligence Agency Wiki says the Saudi billionaire has been connected to every shocking event that has occurred since 1960, "usually by no more than one or two degrees".
Dubious description
The man who was acclaimed as among the richest in the world earned the dubious description of venture capitalist, arms dealer, and playboy.
Khashoggi had dealings with several US presidents, including the disgraced Richard Nixon, who resigned from office over the infamous Watergate scandal, the two Bushes, and current President Donald Trump.
His business dealings with Trump came through the sale of Nabila, an 86-metre yacht that featured in the James Bond movie, Never Say Never Again, and which inspired the song, Khashoggi's Ship, on Queen's 1989 album, The Miracle.
According to a former New Zealand defence minister and long-time MP, Mark Mitchell, Khashoggi "built his business empire with finance from Sheikh Mahfouz", one of the names on the golden chain list of top Al-Qaeda terrorist group financiers.
According to the Daily Mail, the maverick playboy entertained 11 'pleasure wives' on his yachts and holiday homes besides his two traditional marriages.
The Sun reported that Khashoggi had a reputation for decadence, throwing parties that would run for days.
The tycoon was first married in the 1960s to Briton Sandra Daly, who converted to Islam and changed her name to Soraya.
They later divorced and Khashoggi married Lamia.
Khashoggi was an uncle of Princess Diana's lover, Dodi Al Fayed.