How I became furniture king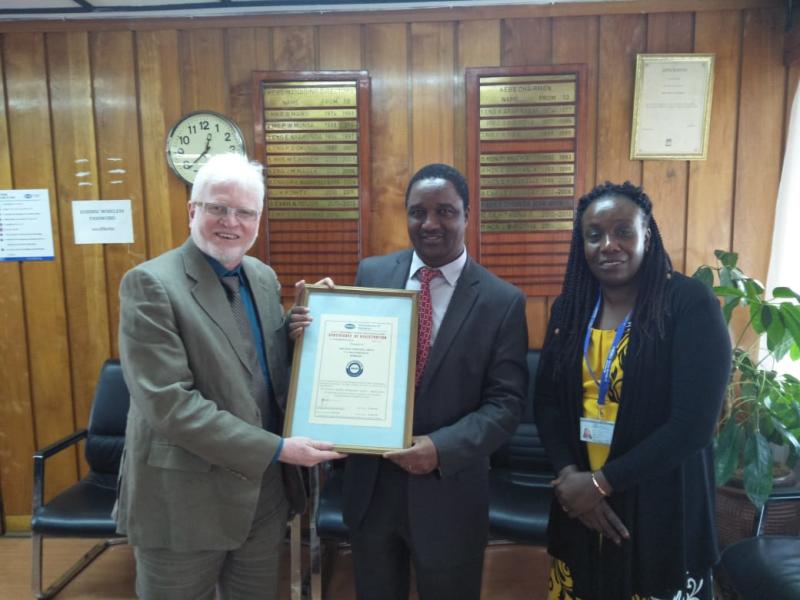 Mohamed Zakir, owner of Fairdeal Furniture chain and the Kenyan franchise holder of Ashley's Furniture Homestore, says he has never had to take a business bank loan.
Mohamed Zakir never for one day felt different. Yes, he was living with albinism and dealing with all that came with it, but it wasn't a factor that clouded his life. If anything, he pursued his dreams with relentless drive knowing that hard work would get him anywhere.
Now he is the CEO of Fairdeal Furniture, a furniture store with a presence in eight counties in Kenya. He also holds the franchise of the world's largest furniture store chain, Ashley Furniture homestore, which is an American company that manufacture and sells furniture in over 2,000 locations around the world. He shares his business journey
You have come a long way…
Yes, I do think I have. Decades ago I was one of the boys in Kwale attending school barefoot. I was lucky enough that my father could afford to give me Sh 50,000 after my O levels to pursue any business I desired. I started selling glass and offering glazier services in Mombasa. I then opened a store offering an array of products before realising there was a niche in the furniture market; at least one that has high quality variety. I wanted to target the middle class and the upper middle class. I spotted the gap and went all in.
Is that how Fairdeal Furniture was born?
Yes. That was in 2017. My first store was in Mombasa along Old Kilidini Road. I got capital from my old businesses. Soon after I could afford to open a second branch in Nairobi along Mombasa Road. In my quest to offer quality world class furniture, I also applied to get franchise license with the Ashley Furniture Homestores. I now have four of those with the latest one opened late last month (26th March). Both stores; Fairdeal and Ashleys, target the middle and upper middle class.
You say there is a gap but in Nairobi furniture stores at dime a dozen.
Back in 2007 when we opened, there were so many players in the furniture industry with many offering inferior quality products to clients at exorbitant prices. Therefore, the opportunity was obvious and I grabbed it by the forelock to begin importation of quality furniture at a fair price.
Up to this day, I have been striving to ensure that our furniture industry displays world class products and it has been a dream come true.
Therefore, I would say there is a reward if you are prepared to go the whole hog with perseverance, determination and persistence.
Cutting corners trying to get rich quick hardly ever produces results. My clients have been the middle and upper class society and I can proudly say, since I opened shop to this day, I do not disappoint. Our customers also get perks. You have to offer more than your competition does.
What perks?
We offer free delivery of products and follow up after sales service to our customers. We also offer free interior design consultation as well as a raft of flexibility options. At Fair deal, you are able to buy a two-seater sofa as a single unit in a shop that sells furniture in complete sets.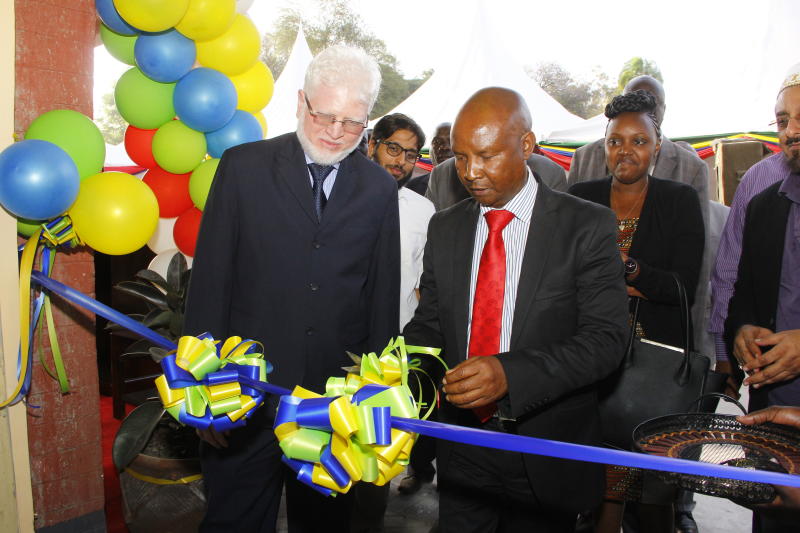 What does it take to get a franchise license?
An ISO certification, systems and procedures and marketing strategies must be in place as the franchise owner requirements. You must prove long-term commitment and show that you will not compromise on their brand in Kenya.
Do you think getting into franchises is the way to go for Kenyans?
Yes, there is a need for quality products and Kenya is ready for international brands. Find what resonates with you and go for it.
We have seen many big companies collapse because of quick expansion. You are expanding rapidly. What are you doing differently?
A feasibility study should first be conducted to ensure that the right decision as far as expansion goes is always reached.
Of course, the question of location is very important when it comes to a shop where clients have to visit the showroom. Besides the two branches we have in Mombasa, we have showrooms in the Two Rivers Mall, Sarit Centre and on Mombasa Road. Our other branches in Kisumu, Eldoret, Malindi, Nakuru and Voi are also strategically located.
While shopping for a franchise concept that fits my bill, I went with a reputable furniture manufacturer and retailer. I do not have to sell an established brand too hard. Ashley Furniture Home Store today has three branches in Nairobi with a fourth opening in Eldoret towards the end of March. We also hope to open our biggest yet Ashley's in Nairobi as well as others in Nakuru, Kisumu and Mombasa. I am very calculated in my growth. I don't just open shop unless I see the need and the numbers don't lie.
You must need heavy cash infusion to expand so much?
Would you believe me if I said that I have never taken out a loan to expand my business? The goodwill I get from my clients has been sufficient. In fact, I believe that over borrowing leads to the downfall of most businesses. To entrepreneurs struggling with cash flows issues and debt, I would recommend that they take courses in accounting and cash management and hire qualified finance personnel to guide them accordingly.
How many employees do you have?
We began with a staff of 10 and the number has been going up steadily. We now have 200 plus staff. We choose employees on merit as well as offer special positions to people who would otherwise be discriminated against in other mainstream organisations. We try to keep up with current trends in staff remuneration, send them all the way to America and Mexico for training and offer various incentives for their service. Personally, I have offered mentorship and support to those I believed have a potential to venture into business.
What are some of the business mistakes you think can ruin a business?
Over borrowing of bank financing,
Poor management of business finances,
Not putting up adequate systems and procedures for running the business
Not investing in IT,
Hiring of inappropriate HR workforce. Most people think or assume that human resource is an expense/liability but in reality it is one of the greatest assets to a business.
What is the biggest business mistake you made?
Recruitment of wrong HR workforce and lack of investment in systems and procedures and IT in my initial days.
Parting shot?
As the American poet Walt Witman said, "Keep your face always towards the sun and the shadows will always fall behind you.
IN A BOX
What advice would you give to young entrepreneurs about starting and running a business?
Start now
Have a smart business plan
Take calculated risks
Be on the look out for a gap in the market to fill with a solution that your business can provide
Invest in IT and marketing