My desperate gamble that finally paid off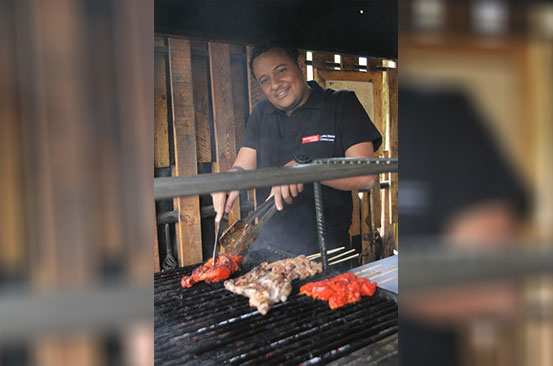 Lamu is a beautiful town surrounded by some of the world's most scenic spots, but in 2001, Mohamed Shamuty's family was not particularly enjoying the sandy beaches or vistas. They were going through a really rough patch. It was that period that got Mohamed thinking. He needed to figure out a way to make money. Over talks with his brother, a bright idea sparked; that they could persuade their sisters, who made really great pilau, to make some for sale. And today, the birth of a Kenyan culinary empire, known for their Swahili dishes, can be traced back to that one simple moment.
Mohamed Shamuty, restaurateur and owner of Mangrove restaurants in Nairobi's Karen and South C, shares the power of resilience that got him where he is today.
The beginnings of your business journey sound like the case of a drowning man clutching at straws…
Oh yes it does. Cooking pilau for sale was the only option we had. We had hit really hard times as a family and the only thing we could start quickly was selling food. We got a small place in Lamu near the beach – we didn't even have chairs and tables, so the only thing we could sell was lunch and the only food we were selling was pilau. Our sisters cooked and my brother and I served the food. We'd serve the pilau and each customer would find their corner, sit and eat their food. Over some time, we got some cash together and made the place better. We bought tables and chairs. My brother was keen on offering entertainment, so we bought equipment – we first bought a TV then a projector where customers could watch movies at the back of the restaurant, and it was a big hit back then. But just as things were catching on, and we were enjoying some stability, we suffered a setback.
What setback?
We had a fire and everything was wiped out. We went back to zero again. However, we never gave up. We borrowed a loan from a friend and my two brothers and I rebuilt the place and started over. After sometime, I exited the business.
Why leave after that much effort?
I thought I'd get something else to do to help out the family because the restaurant income was small and the cost of running the business was high. Luckily, I got a job in Dubai as a lifeguard. It was there I met my wife –we now have three children. Back home in Lamu, things picked up at the restaurant and it started doing well. It is still there, and that restaurant means everything to us – because that is where we started. Now my older brother runs it. Eventually I came back home and because I now felt that the restaurant business was in my blood, it felt like the natural thing to do once home. But instead of Lamu, I set up base in Nairobi.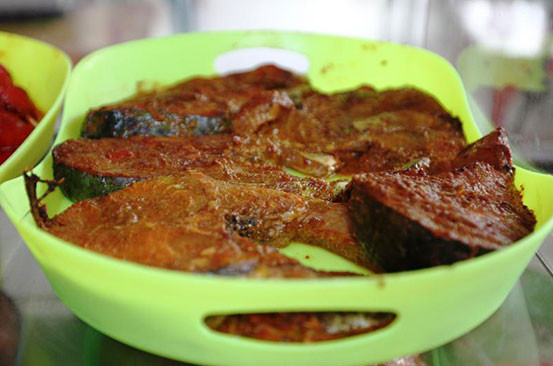 Why the change in location?
Life in Lamu was very slow – I had become used to the fast-paced life in Dubai and once I was back in Lamu in late 2014 after 10 years, the change in pace was a bit unsettling. So, I made my way to Nairobi. My intention was to start a business that would support my wife and children.
Is there much difference between running a restaurant business in the two locations?
Well, looking at the restaurant in Lamu, we are at the centre of everything, in terms of location. Back there we have a wider variety of what to serve – lunch, dinner and snacks – on the menu. South C is a largely Muslim, family-oriented area. For Muslims, it's a shame for a husband to leave the home in the morning without breakfast – that's why when we tried breakfast on our menu, it didn't work out. So in the South C location, we decided to minimise the menu by removing foods that didn't move fast because it ate into our profits. So we focus on pilau, two types of biryani rice and barbecue in the evening. We have customers we deliver to from Parklands, Westlands, Thika, Kiambu and Syokimau among other far-flung areas. We even get tourists visiting Nairobi looking to enjoy Swahili dishes.
What do you think has been your greatest selling point?
We get fresh sea food and fish from Lamu. My brother in Lamu will get the seafood, clean it and pack it and put it on a flight. By the time it gets to Nairobi, our rider is there at the airport waiting for it. And of course our pilau.
You had another branch in Lang'ata. What happened to it?
We had hiccups with the landlord in our Lang'ata branch. Then when the pandemic hit and the country went on lockdown we had to shut it down. Luckily, before then, we had received an offer for the location in Karen – I still wanted a place closer to where we are and they gave us the place on good terms.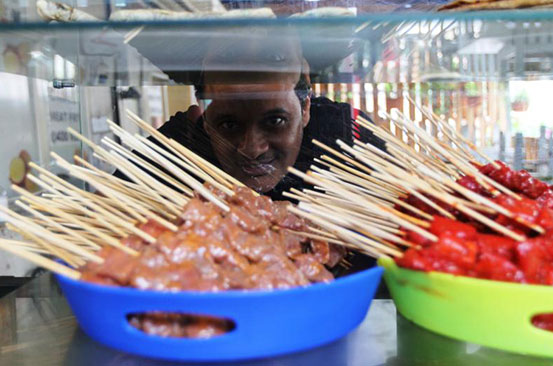 Know your marketing ace
Personally, I believe that referrals work better than social media; at least for me. We can use Facebook and Instagram to some extent, but the demographic there is teenagers who aren't ready to spend money. But, if you come to our restaurant and enjoy the meal, you are definitely going to talk about it at work. Those are the people who spend money.
How has the pandemic changed your outlook on business?
I have learned one thing. People adjust to situations. When the pandemic first broke and we went on lockdown, people had to start selling their products and services online. They started using platforms such as Jumia. People work fewer hours and rest more. Since the beginning of the curfew, my employees go home early and they come back the following day well rested. Once you know what you want, you can adjust to it. We had to remove a few dishes from our menu – thankfully, customers responded positively. But now it has become very expensive to run a business in Kenya. Rent hasn't gone up, but food – rice, sugar, cooking oil and other materials have. Rent was always expensive in Nairobi, but I think landlords have realised that we are in a situation where they can't even raise the rent further.
Does this mean you adjust food prices too?
I need to, but I can't. There is no money in Kenya, and so the minute you hike prices even by Sh50 or Sh20, you risk losing customers.
If you were to go back to 2001 and someone asked you to start all over again, would you want to do anything else?
Yes, farming. There is always a shortage of food in Kenya. I'd do broilers chicken - and be reliable. I definitely want to get into farming. I have a younger brother who was working in Dar es Salaam who now runs the Karen branch, so that opens up time for me to work on this plan. By bringing in my brother, who is business savvy, I am ensuring continuity. He runs the Karen branch – I do not ask anything from him. I also have nieces and nephews who chip in. If I retire or die now, I have family who are going to take care of the business. Retirement is in the cards, and not when I am old.