The luxury strategy: We're taking the kiondo upmarket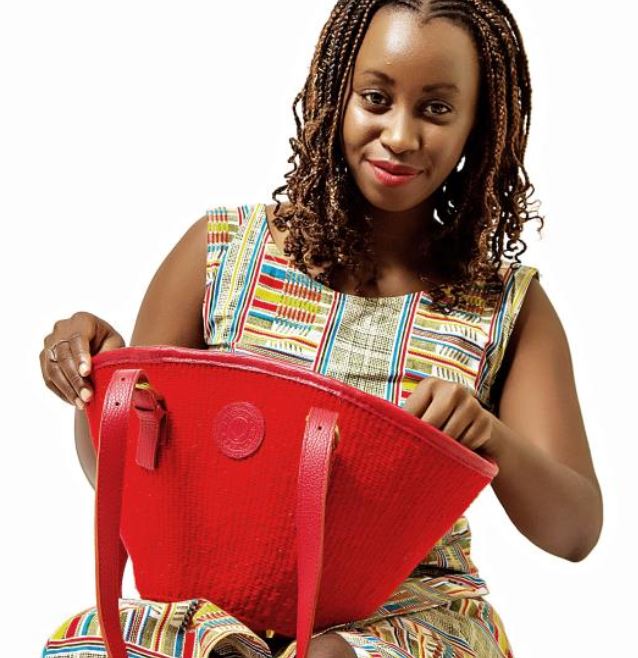 "Growing up, we would visit my great grandmother in Kyekoyo, Kamba land. In the mornings I'd watch her walk down to the edge of the compound and cut sisal, then she'd twist it and make a kiondo," says Ivy Nitta, founder of Kiondoo Kulture, a social enterprise that designs, creates and sells hand woven baskets.
Ivy Nitta was recently nominated for the Social Founder of the Year Award at the FOYA Awards. The Social Founder of the Year Award recognizes business personalities who have brought positive impact to their societies, which is exactly what Ivy has done by contracting elderly women in her ancestral village, Kyekoyo, to make handwoven baskets.
What started as a fashion statement for Ivy, when she redesigned a kiondo that her great grandmother made for her, became a business that has given a facelift to the traditional African woven basket.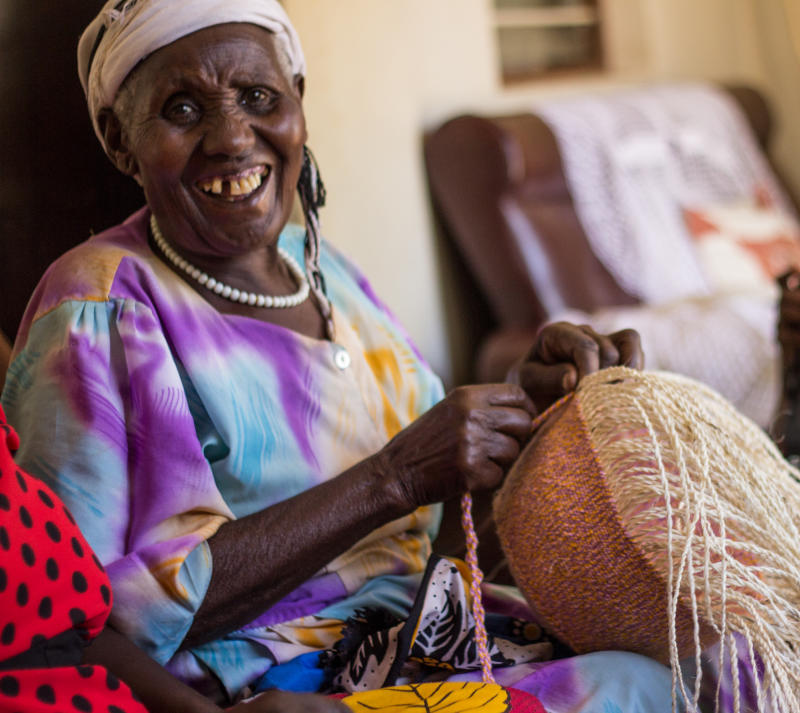 "I grew up around kiondos, it was something women in the village did as a pass time. Many people don't know how embedded the kiondo is in our culture. The Kambas gave this basket as a gift to their daughters and nieces on their wedding days. It was a symbol of the new life they were embarking on," Ivy, 30, shares with Hustle.
In 2014, Ivy got the idea to start her company, Kiondoo Kulture, when she came across a kiondo merchant who sold her a basket that she had to spruce up herself, because the finishing was poor. "The basket was very basic, almost shapeless and with no inner lining. I thought back to the baskets my great grandmother made, they were simple too and I had reconditioned one she gave me, which I still carry to date," says Ivy. "I wondered, how many other people would like a kiondo, trimmed for a luxury market?"
Ivy shared her idea with her grandmother in Kyekoyo . "My grandmother spoke with some of the ladies of the village and told them that I was interested getting kiondos made. I went down to Kyekoyo for a week to meet them," she says. "It was interesting because I realized most of these women were in their 60s and 70s; women who had made baskets all their lives as a pass time. Occasionally they would make money from the baskets, but mostly, they made them for their families, friends and personal use."
In the week Ivy spent with the elderly women, she selected the type of baskets that suited her desired designs. "It was such a wonderful experience. We would sit on mats, under a tree, drink tea and just talk. Once upon a time, they told me, this tradition was passed from mother to daughter, but it was now dying, because the young women couldn't make a living out of weaving baskets, so many opted not to learn the skill at all," Ivy explains. "The ones who did learn the skill, ended up moving to the city, many working as hairstylists in salons. Incidentally, they were still using their skills, only for braiding hair, not weaving baskets.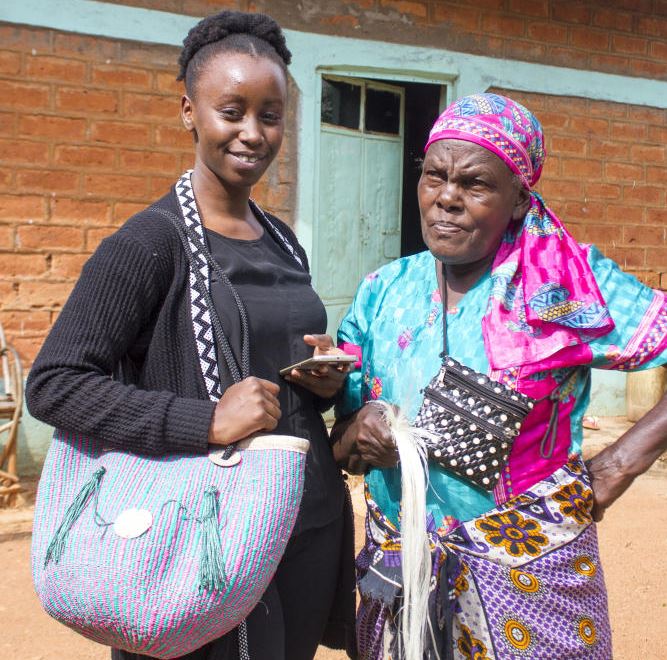 Kiondoo Kulture, however, changed that reality for the women they contracted to make baskets. At the end of the week, Ivy left with twenty handwoven baskets. In a month, she had acquired one hundred. But she still had a long way to go to realize her dream.
"Initially, I didn't operate the business as a business, I was experimenting and seeing whether or not it would be viable. It wasn't until 2018 that I officially registered Kiondoo Kulture. It was a big step for me because now I knew I had to make it work," Ivy says. "I studied law as a profession, but after practicing for a few years I knew it wasn't for me. I wanted to create, and law didn't seem to give much room for that."
Ivy spent approximately Sh30 000 to register her company. She bought the kiondos from the weavers at Sh1 000 per basket, which was a much higher price that they would get if they sold the same directly to markets.
"I haven't officially gone to market with my luxury kiondos because I intend to do an official launch of the range. I have sold a few individual pieces, however, mostly from people who see my personal bags and ask me to make the same for them."
Ivy plans to launch her collection in December. Her range will include two prominent designs lines, the Umotoni, which means, 'held close to my heart' and the Maringo, which is the bridal collection.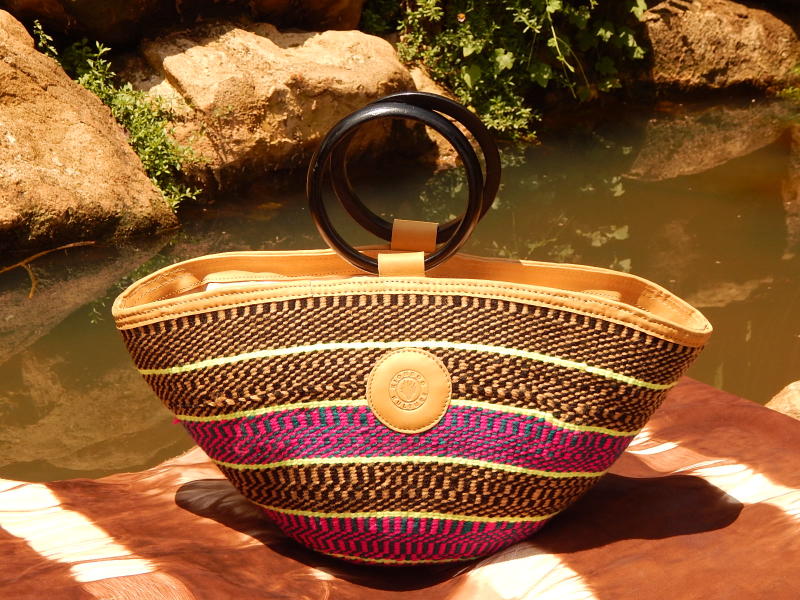 One of the biggest challenges Ivy has faced is getting her bags through production. "It's taken over a year for the current collection to be made because the production company I am working with has a tight schedule," Ivy explains. "Sometimes I've requested a change in the design without realizing that meant they have to reschedule when to make my baskets. It's cost me months of waiting time."
Despite these hiccups, Ivy is determined to bring her dream to fruition. "To keep the company going, we focus on selling the smaller everyday baskets, the kikapu, which is similar to a tote bag. We sell about six bags a week," she says. "My dream is to have the Kiondoo Kulture brand everywhere, from customers on bodabodas to guests attending high end functions."
Kiondoo Kulture bags retail from between Sh2 800, which is the standard kikapu, to the luxury brands which sell at Sh22 000.
Ivy's vision is to incorporate African baskets from around the continent into her luxury brand. "I am half-Malawian. Part of my collection will include baskets from Malawi. Their stories behind the handwoven basket are similar to ours, I want to believe this is Africa-wide. Our ancestors were brilliant people, we come from such a rich culture, my honour would be to preserve even a little of it through my craft."