I quit my job to open a butchery, I make Sh1,000 profit daily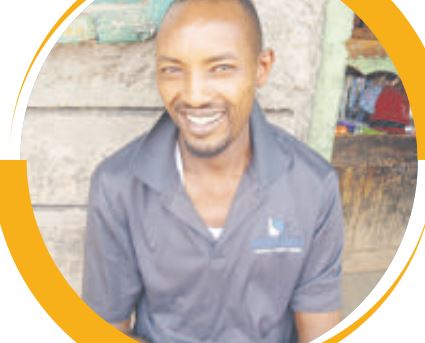 I used to do any job that came my way.
With time, I found what I considered gainful employment – working in slaughterhouses. I got in when I was quite young, and did this for 19 years.
Eventually, I felt like I had outgrown my role and it was time to leave the position to 'fresh blood' and become my own boss.
I invested in a butchery business. It was not a smooth adjustment going from the employed life to entrepreneurship.
My first few months in business were tough, owing to the fact I wasn't well established and those who knew me associated me with slaughterhouses more than with the butchery business.
I'd end up with stale meat on hooks for lack of buyers. However, I managed to weather the initial hurdles and have now been in the butchery business for seven years.
As with every sector, the business is not immune to challenges. There is the issue of stiff competition, and like in the early months, meat still goes bad when the flow of customers is low, which means I go at a loss when I throw the meat away. County council harassment is another issue.
On a good day, I make Sh1,000.