Here's how to work smarter, not harder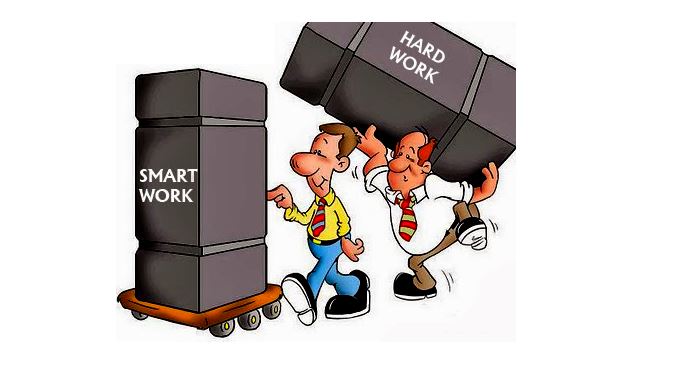 The manual for the field is still in the discovery stage, that's what I believe. Yes, there may be some ground rules, but success in this 'field' mostly depends on instinct.
It is not some race where you see you have a lap to go and you call it a win. In fact, what you might consider a win is just the start for another individual.
Let me break it down further.
If you have been in business for a while and you get to that winning stage, it reaches a point where you need to raise the standards and the bar. But as we all know, growth requires investment in terms of time and money.
I learnt this the hard way, but I'm very glad I did. There are two things you need to keep in mind.
1. Time
I like basing my case studies on what I have gone through since my experiences offer a practical example.
I'll pick on what most people know me by, which is music. There are stages of growth that an artiste goes through, and this largely applies to talents and start-ups.
There are the things you put in when starting out, which build your foundation.
This is one of the hardest parts and where most people give up because it takes long to learn the ropes. The business is not guaranteed to take off, but the effort put in will determine where it goes.
What many people don't know is that I was initially a dancer – I know, it's unbelievable but so very true.
I only had one move, which was breakdancing, but I put so much effort into it to the point that I got featured on a show on KTN called Baseline. It was hosted by Esther Mbondo.
I learnt then that if you put in the effort, you get what you want. So I dropped my dance career and my love for poetry drove me to the studio. I was asked by many people why I would drop a career that got the media's attention to start a new one, and one reason I gave was that my heart was not fully into it.
In my circle of influence, we had a music dream. We had a great future planned out where we'd be stars and our lyrics would change the world.
Basically, we had the same struggles and opportunities. We came from a poor background and had nothing but rhythm and poetry.
So what separated us, and why is King Kaka who he is today?
I went the extra mile.
By my first year, I'd got involved in a studio and before you knew it, I was working with the legendary Harry Kimani, Abbass and Chiwawa. By the end of the second year, I had my first album ready.
I debuted as a new artiste with an album in 2008. Slowly, I could see the gap between myself and my peers getting bigger. I started hanging out with key industry players to a point where this one time, after I'd just released Adisia, Nameless came up to me and congratulated me.
Considering they were not paying me for that gig, I was excited that Nameless knew me and knew my music. It meant all the effort I was putting in was finally paying off.
But there's a lot that happened behind the scenes, from hawking my albums in matatus to pre-hyping a single, playing at gigs without pay and getting photoshoots every three months.
It wasn't just hard work, but smart work as well.
2. Measures
So how did I go from getting paid Sh5,000 a gig to earning six-figure endorsements and gigs?
I had a gig at Kiambu Road once and got offered Sh5,000. At the time, my song Jam Nakam was a street hit.
So this guy comes to the city to hand me the money and finds that I had prepared a Sh5,000 contract, but with all the details and riders. He was impressed that in as much as I wasn't earning much, I had still put in all the professional measures.
This same spirit and conduct got me the right kind of recognition in the industry. Most of these things I learnt either from reading magazines or from the mistakes of the artistes I was hanging out with.
Pulling off this brand was expensive, from paying for studio time and photoshoots to retaining a manager and personal DJ. So we had to scale things up, and the only way to do this was by asking for more pay. But to do so, we had to create demand.
One of the most important lessons I learnt when I started out was: when you've created demand, never be afraid to say no and never be afraid to ask for more.
The writer is an award-winning artiste and entrepreneur.