Ankara bags dug me out of a debt hole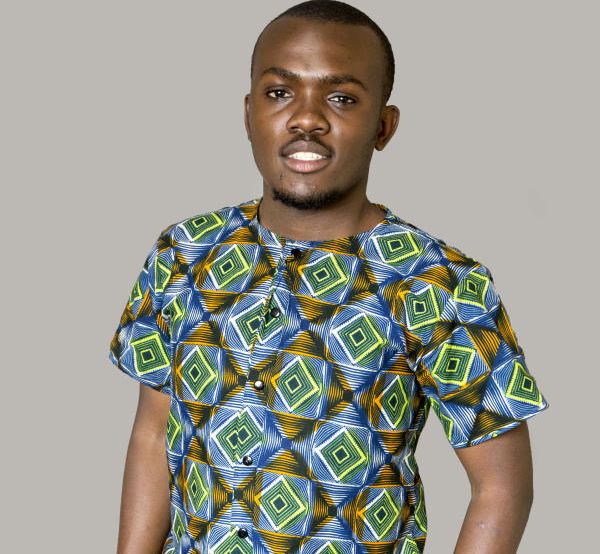 "As a kid, I watched as our lifestlye transformed for the better when my dad resigned from his job and went into business. It was at this point that I knew I wanted to be an entrepreneur," says Ian Mati, founder of Vintara Collections.
At 25, Ian runs an accessory brand which merges Ankara material with modern material to make unique cultural bags for all occasions.
He started selling these products when he found himself in debt after a failed business venture. He was trying to recoup the cash to repay his investor.
He speaks to Hustle about how setbacks have always propelled him to his next great accomplishment; his most recent one being acquiring an investment of Sh3 million from the KCB Lion's Den.
What debt were you trying to repay when you got into the accessory business?
I had started an events business called Watoto Ni Sisi. It was aimed at bringing fun events to adults. The first event went so well that we made a profit of Sh70,000. I was inspired to do another, this time bigger and better. So I borrowed Sh200,000 to finance it. It flopped. I was left with a debt of Sh100,000. I sold my phone for Sh30,000 but still needed to find Sh70,000.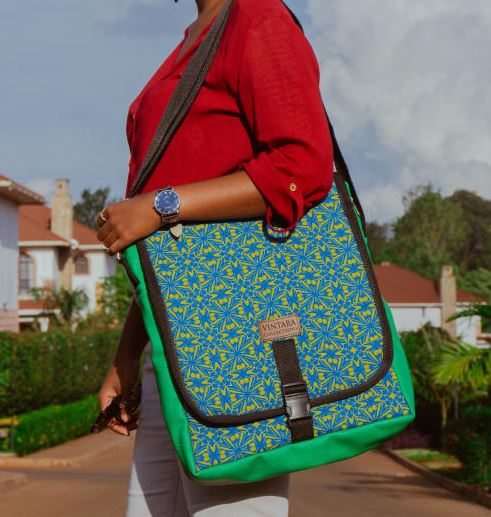 How did you get the idea to sell bags?
I didn't start off with bags. I started off with shoes. I'd bought a pair of shoes made from Ankara material and people kept asking me where I'd gotten them. I went back to the shoe supplier and told him the shoes were in demand and if he gave me a commission I'd help him sell them. He offered me Sh500 for each pair sold. In a week I'd sell at least 10 pairs, which gave me Sh5,000. I was ecstatic because I was well on my way to repaying my loan.
At what point did you realise this was a viable business?
I figured if I could sell shoes, I could sell bags as well. Only this time I wanted to make my own designs, so I hired a tailor. In about three months, we had sold enough products to repay my loan. My intention was to go back to events once I'd made more capital but then I got invited to a fashion event to showcase my bags. I couldn't say no even though I felt unqualified to be part of a fashion show.
How did you fair?
We did pretty well. The audience loved our presentation and most especially our price point. Ankara accessories are not new to Kenya but most suppliers price them for the high end market. Vintara bags are priced for the medium income market.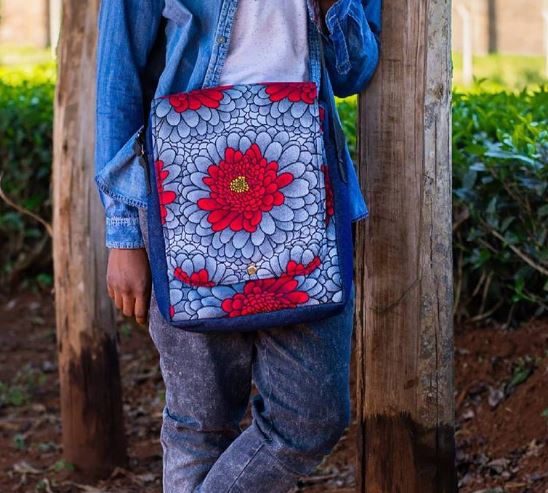 What is your price point?
We have a number of different bags, each of them inspired by Kenyan pop-culture. For instance, the travel bag, which retails between Sh3,000 and Sh3,500 is called the Tea Room bag, coined from the terminus along River Road where many long distance vehicles pick and drop off passengers. The shopping bag, which goes for Sh800 is called the Soko bag, which means market place. The gym bag is called the Stunya bag, the slang word for body building. It goes for Sh2,200. The backpack is called the Yout which is slang for youth. It costs Sh2,500.
What was your start-up capital for the bag business?
When I started in early 2014, I was still trying to repay the loan I'd taken out for the events business, so I had no access to capital. To work around this, I made bags on order and customers would pay a deposit, which I used to pay the supplier. By October when we saw the business was viable, I put in Sh50,000. Sh25,000 was a loan from a friend and Sh25,000 from my savings.
We officially registered the company and used the capital to pay rent at a production stall in Jericho Market which cost us Sh4,000 a month and to buy a stitching machine, which cost Sh25,000. We spent roughly Sh10,000 on marketing, including a photoshoot for our bags.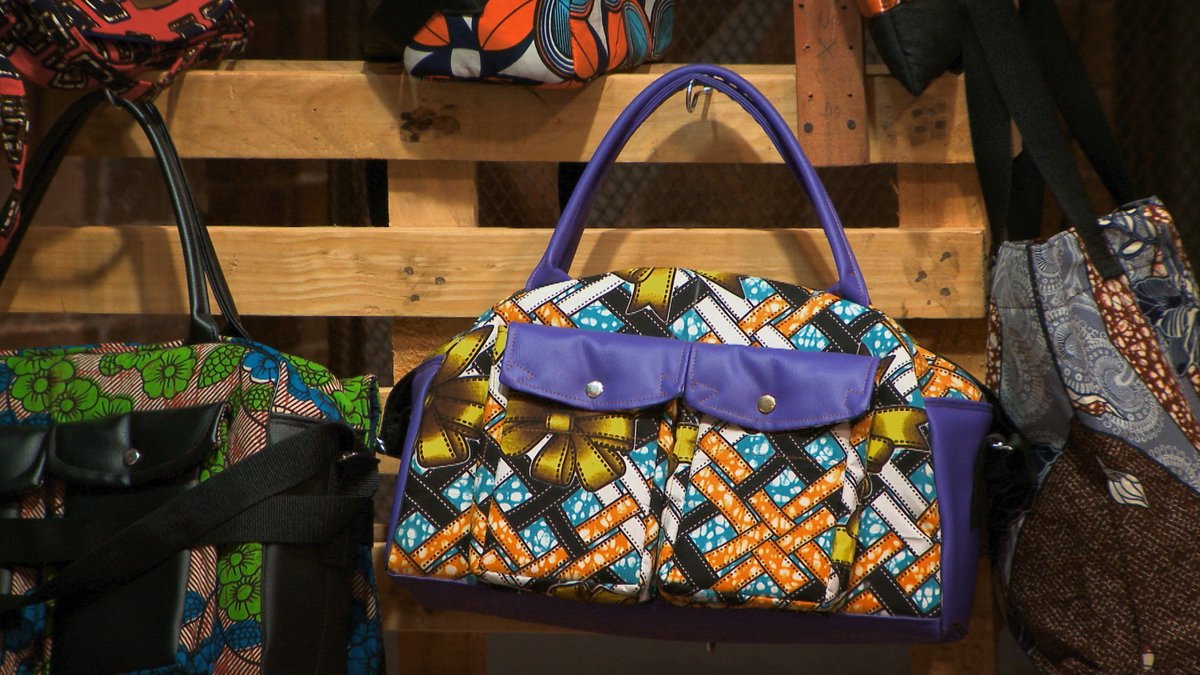 How many bags did you sell on average?
Up until this point we had sold about 100 bags. My biggest breakthrough came during a graduation ceremony of a course I'd taken with the Mbugua Rosemary Foundation. I had been invited to display my bags and Honorable Beth Mugo, who attended the event, was so impressed by them that she gave me a purchase order to supply her duty free shops, Beth International, situated at the airport with 120 bags at a cost of Sh200,000.
As a small business, have you had challenges making big deliveries?
The experiences have been varied, especially in the beginning. We successfully delivered 250 bags to Airtel but struggled when asked to deliver 250 to Ole Sereni Hotel. We eventually got the order in but it had been such a headache that I realised we needed to stop and rethink our entire business structure. In January 2017, I closed shop.
What was going wrong?
Our quality was suffering because our team was not on the same page. I had hired skilled people but they didn't share the same vision. I had to let some go. Despite taking the entrepreneurship course with the Mbugua Rosemary Foundation, I had sort of stumbled into this business. For it to work, I needed to implement the lessons I had taken from that course.
How long did it take you to turn things around?
A couple of months. By end of February I had put my books together and pitched for an investment, which I felt we badly needed in order to scale up and avoid the issues we faced with the Ole Sereni order. I managed to get an investment of Sh1 million for a 10 per cent stake of my company. With that capital I bought more machines, invested in more staff and moved to bigger premises in Umoja. Our next big order came from National Bank for 1,500 bags worth Sh2 million.
You had another great achievement when you pitched at the KCB Lion's Den.
Yes. Once again, I felt we were beginning to struggle to meet demand, especially dealing with corporates, who typically pay in 30 to 60 days.
What offer did you get in the Den?
I had asked for Sh3 million in exchange for 20 per cent equity. Darshan Chandaria offered me Sh3 million for 35 per cent. When Kris Senanu came in at Sh3 million for 25 per cent, Darshan matched his offer. I chose to go with Darshan because of his expertise in the retail area and the space he could offer us for production.
How much difference has the partnership made to your company?
We are moving from a space of 1,200 square feet to a space of 4,000 square feet. On top of that, Darshan has already financed an order of 400 bags. Our next frontier is the international market. Right now we are in Australia where we sell approximately 100 bags per month.
What's the secret to keeping on your feet despite the challenges?
Retrace your steps. That's one thing you can't be afraid of. Go back, and do it again until you get it right. I also believe you can't do that if you don't have the correct people with you.