'Mondo' is the fish 'matumbo' that can make you a millionaire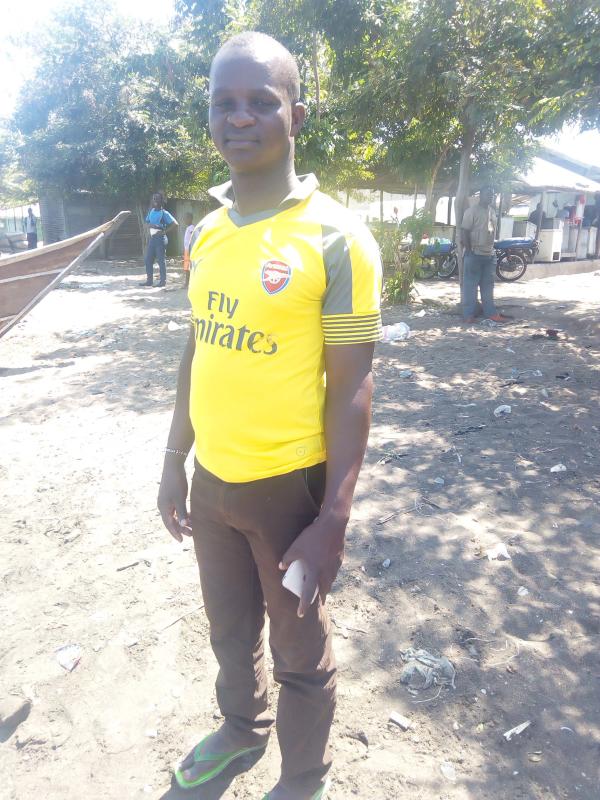 Any time you visit the lake, the first business that comes to mind is fish mongering. It's the mainstay of families living next to the lake. But do you know that some seemingly insignificant parts can make you a millionaire? Forget about the fish, the real money is inside that fish.
Shaban Kerenge, an alumnus of Moi University in Eldoret, who graduated with bachelor's degree in business management ventured into the business of selling fish maw, popularly known as mondo by the locals. Fish maw is also known as swim bladder, gas bladder or air bladder. Mondo is a white organ found in some fish like the Nile Perch (mbuta) and mud fish. Mondo is an internal organ filled with gas and helps fish to control their buoyancy and be able to stay at their depth without having to waste energy in swimming. The bladder fills with air to help them rise or releases the air to sink.
Having noticed the tight competition in fish mongering, Kerenge ventured into the business two years ago, diverted his attention to trading in mondo — which he buys form fishermen. He then sells the fish maw, mainly to Chinese buyers who have a high demand for the fish matumbo. Fish maw is used by the Chinese as food, but has a great industrial use in the manufacturing of absorbable surgical sutures. The thread from the fish maw is used for sewing wounds and gets absosrbed into the body when the wound heals.
Mondo is emerging to be the gold for fishermen, with a kilo being bought for between Sh3,500 and Sh4,000 by lakeside brokers like Kerenge. That is fetches more palatable returns than the Sh200 per kilo brokers pay for fish at the lake's shores. Brokers then sell the mondo for between Sh8,000 and Sh9,000 and a kilo could end up going for as high Sh37,000 at the end of the supply chain that sometimes gets crowded by layers of brokers. Kerenge reveals that they mostly sell the mondo to Ugandan brokers where the demand for mondo is quite high.
Based in Mbita, at the edge of Rusinga Island, Kerenge revealed that besides the Chinese who are his main clients, some other foreign elite clients have also ventured into the business.
"Staying next to the lake makes it easier for me to get the product. I get them from fishermen at an affordable price and sell them to foreigners at a profit."
According to him, the business pays well in Uganda compared to Kenya.