Huston Malande, 28, named 2018 Forbes Africa Under 30
ENTERPRISE
By Paul Mutua | Jun 7th 2018 | 3 min read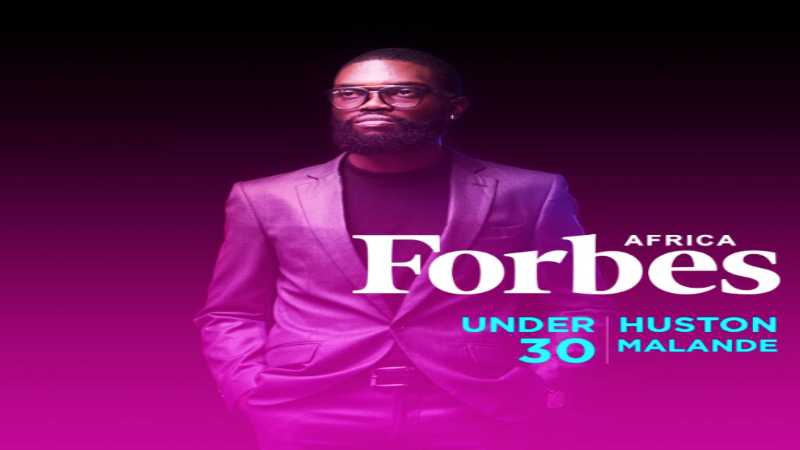 NAIROBI, KENYA: A 28-year old Huston Malande has been crowned one of this year's Forbes Africa under 30 in the category of the most promising young entrepreneurs.
He recorded the amazing recognition under the Technology category.
Malande, who is the Skyline Design's chief executive officer, is currently the Senior Product Designer at Safaricom's Innovation Centre (Alpha).
"I manage people and products. I design, I code and write. I preach, teach and mentor.
I think, feel and risk," Malande speaks of himself.
The young entrepreneur is also the co-founder and managing director of the company.
Malande has enabled the company to secure a multi-year contract with Safaricom to help them achieve human-centred design at their innovation centre called Safaricom Alpha.
They also consult for the iHub, Mookh, and United Millers. Past clients include the Nation Media Group, The Business Daily, Kenya Airports Authority, Janet Mbugua, Africa Uncensored, Kenya Orient, Savannah Fund, and Aga Khan University.
As smart as he is, Malande was ranked as one of the top 24 students out of about 400,000 that sat for his high school final exams in 2007. He then took a two-year gap year before going to university.
During that time, he interned as a computer repair assistant when he got an opportunity to fix a send/receive email problem for a bank manager.
He told The Standard that he took the challenge as a small hiccup. "However, for a bank manager, it was actually pretty crippling and costly back in 2008. Within 15 minutes or so, I had found out where the problem lay and fixed it. The manager took out his cheque book and wrote me a Sh15,000," he said.
Malande says he then walked out of the place in a daze after making a Sh15,000 in 15 minutes. "That's when it dawned on me that people value having their problems solved and they care little who fixes them.
He started looking for problems around him to solve and make money. He saw a demand for blank CDs (Compact Discs) to enable people store information.
He says he brought packs at about Sh10 each, made a poster advert detailing he could "burn" documents on a CD at Sh20. Within a week, he had sold the entire pack.
"Sadly, I was asked by the owners to stop selling the CDs, so I quit. They of course went ahead to offer the service. In fact, a few years later, about half the space of the cyber cafe was converted into an accessories section," Malande recalls.
That year, Malande taught himself web programming and design, registered Skyline Design, got his first two clients before the end of the year, and ended up incorporating the business into a limited company.
Skyline Design Ltd is a youth-led design firm focused on designing bespoke websites and brands for corporate clients since 2008. Currently, it has six permanent employees and 12 consultants with active contracts.
Malande and his partners have also formed a group of companies, four subsidiaries were registered and are operational and six more being set up this year. They turn over hundreds of thousands of dollars each year.
As a senior product designer at the Safaricom Alpha, Malande's role is to oversee and guide the end-to-end invention of new products at Safaricom's Innovation centre (Alpha) using human-centred design (HCD) methodologies.
This typically begins with user experience (UX) research, followed by user interface (UI) design and prototyping, followed by development, deployment and testing, which loops back into research. And the cycle continues.
Bonga is Safaricom Alpha's flagship product which is in private beta and will be released to the public later this year. It is an advanced conversational platform with deep integration to payments.
As a product manager of the core part of the product, Malande ensures that the product is strategically developed in a way that satisfies 3 key considerations: user experience, business objectives, and technological implementation.
In his face book, Ancent Mutua says God has been good and faithful. He says he had the opportunity to learn from and work with Malande "for the absolute best ever! Congratulations boss."
A Dr Shikoh tweeted "Proud cannot capture just what this means to me! You deserve this, a light cannot be hidden! Let your light shine, so that your father in heaven is glorified! Thank you for being part of #teamchaos."