How to invest like a professional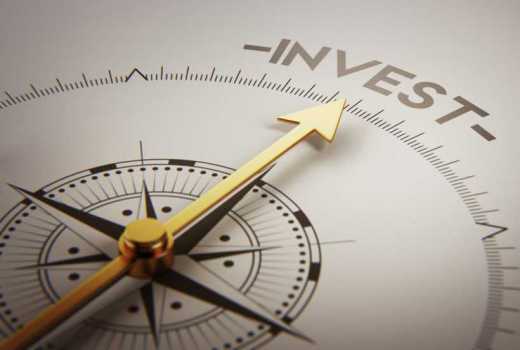 Sometime last year, I decided to go back to school. Money school.
I remember my mum asking if I'd find the time for it. But in life, prioritising is everything, and I was at a point in my life where I needed to learn more about investment options and find a tailor-made solution for my money.
We've heard stories of friends, family members or famous individuals who were flush with cash at some point in their lives, but they're now languishing in poverty.
Managing money matters to all of us. The questions you need to ask yourself are: what percentage of your income goes to savings? How much have you saved? With these savings, what are your intentions? How long can you last on the savings alone? If your main source of income were to fail today, would you go back to the struggle or confidently take up a new venture?
Simple exercise
Now a simple exercise. Take a piece of paper and answer each and every question that I just listed above.
This then takes us to the main question: where do I invest?
Just before I went to money school, I have to admit I had priorities all over the place.
So many people I meet ask me how and where it's best to invest. Remember, everything you do in business has to have an interest aspect. If you love soccer, you'll find it's much easier to invest in something around it.
In the long run though, you'll still need to learn about the figures and the breakdowns on making money.
Remember the pyramid schemes that almost all Kenyans jumped on board of? Few people understood the profit mechanism, so the scheme failed and took with it Kenyans' cash.
So, on that note, let me give you a couple of investment pointers.
1. Read, read, read
You want to earn more? Then you've got to learn more. Research is everything when you want to invest. Remember, this is your hard-earned money, so it's only right that you know what you're doing when you offload it.
I was not the best at reading books, but when you're learning about money, you have no option but to read. I started with business journals, and then moved to websites and books.
My first book was The Richest Man in Babylon, which was followed by The Intelligent Investor. Make Google your friend – it will recommend some really good books.
2. Start early
Start investing as early as possible. I learnt the art of investment from my mother who used to run a small business. She always saved money so that she could invest in other areas in case the City Council decided to demolish her fruits stall. She needed a back-up plan.
The value in early investment is that you'll learn the tricks of the trade, and make your mistakes when you don't have too much on the line.
Further, if you feel there's no return on investment, then you have the time to move your eggs to a different basket.
3. Pay yourself
You need money to invest. But in as much as we're having the investment talk, don't live a life of struggle just because you've put everything you have into the stock exchange.
Remember, what you put into investment should be just a percentage of what you make. And I can attest to this.
I was working really hard to invest, and in the process, I failed to consider my day-to-day needs. There was a time I had an emergency and I couldn't get a hold of my money. So after this, I set up a savings plan that I could easily access, and one that had long-term impact and a return.
Most of us live hand-to-mouth, but if we got keen about our spending habits, we'd find something to save.
4. Keep it real
Don't be hasty about getting returns. One of the things that discourages first-time investors is the question: when will I get my money back?
We also often make bad decisions because we're after quick money. Start small and as your confidence levels increase, you'll grow your investments. Higher risks yield higher returns.
Anyway, the space I have won't let me give you all the tips I have to share. I may do a part two next week.
But the bottom line is that your lifestyle really plays a huge role in your investment plans. It requires a lot of sacrifice, but it's worth it to secure our future and our children's future as well.
The writer is an award-winning artiste and entrepreneur.