Court allows negotiation between school, students after suspension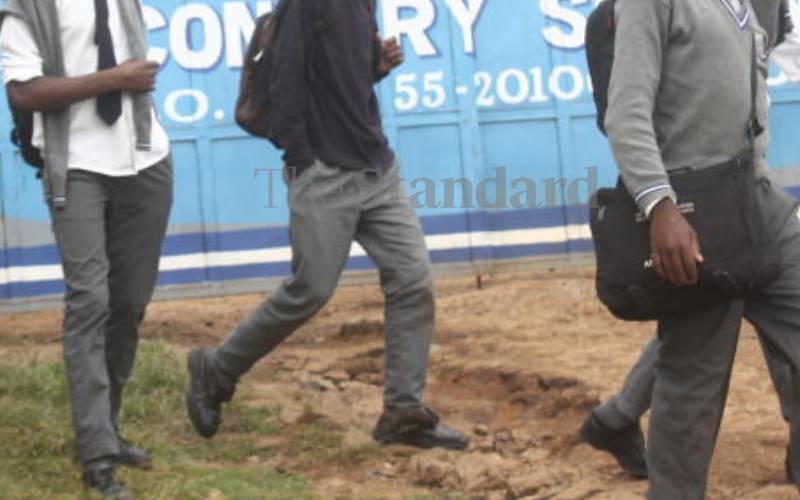 The High Court has allowed Molo Academy Boys' Secondary School to negotiate with 10 students suspended on January 4 after a strike on November 29, 2021.
Justice Hillary Chemitei allowed an application by the students' lawyer Owino Oenga to allow the school to engage in an alternative dispute resolution process.
He set no limit to the time of engagement.
Mr Oenga withdrew an application challenging the school's decision to suspend the students.
He said he wanted to give parties in the case an opportunity to reconcile, noting that the school had engaged him and the students in discussions.
This comes a week after the school defended its decision to suspend the 10 over suspicion that they led the strike.
The school, in its reply, insisted that one of the students, a candidate, will only be allowed to school during KCSE examination days.
"The Form Four candidate will only be in school during the examination hours under the supervision of officers before he is released," submitted the school Principal James Mwangi.
Mwangi said it was necessary to suspend the students after they led a strike and destroyed school property worth Sh48,000.
"Allowing the students back to school will not be in the best interest of other students," he said.
The students had moved to court challenging their suspension and wanted to be allowed to resume studies.
They sued the school and the Director of Public Prosecutions as respondents.
After the strike, they were arrested, charged with malicious damage to property at a magistrate court in Molo and released on a personal bond of Sh20,000 each.
During the strike, the school dormitory windows were broken.