Police recover over 20 motorcycles as man-hunt for more is escalated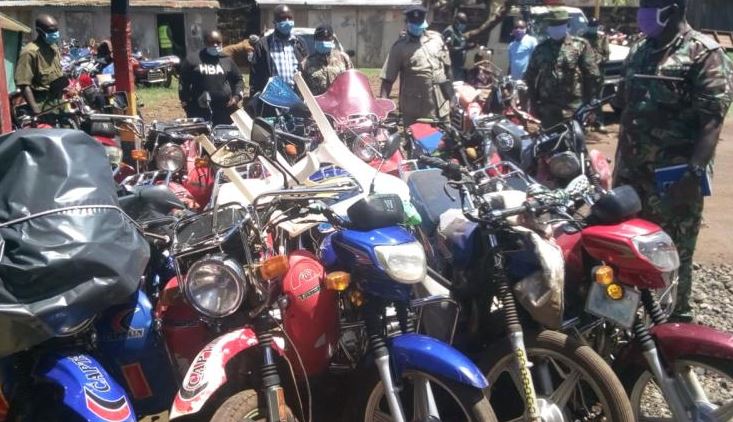 Security personnel in Igembe North in Meru have recovered over 10 stolen motorcycles belonging to boda boda operators.
Igembe North Police boss Apollo Busolo, while displaying the recovered motorcycles at Laare Police Station, said a number of suspects behind the thefts have been arrested.
Law enforcers have in the recent days intensified a crackdown after the operators protested the rise in theft cases.
Mr Busolo said most of the thefts took place during the curfew hours.
Suffering injuries
"Some of the robbers were posing as passengers," said the sub county police commander. The motorcycles were stolen from different areas with owners suffering injuries during the incidents.
"We have asked the owners to provide the relevant documents so that we can hand over the motorcycles to them as we prosecute the suspects," he said.