New law to protect aquatic resources in Taita Taveta
MCAs in Taita Taveta have passed a new law aimed at protecting and ensuring better use of aquatic resources.
If assented to by governor Granton Samboja, the Taita-Taveta County Fisheries and Aquaculture Management Bill 2021 will uplift the living standards of the fishing communities through sustainable use of aquatic resources.
The new law will also see fishing introduced to communities that were not initially involved in the trade.
At the moment, fishing is mainly done in Challa and Jipe lakes in Taveta sub-county.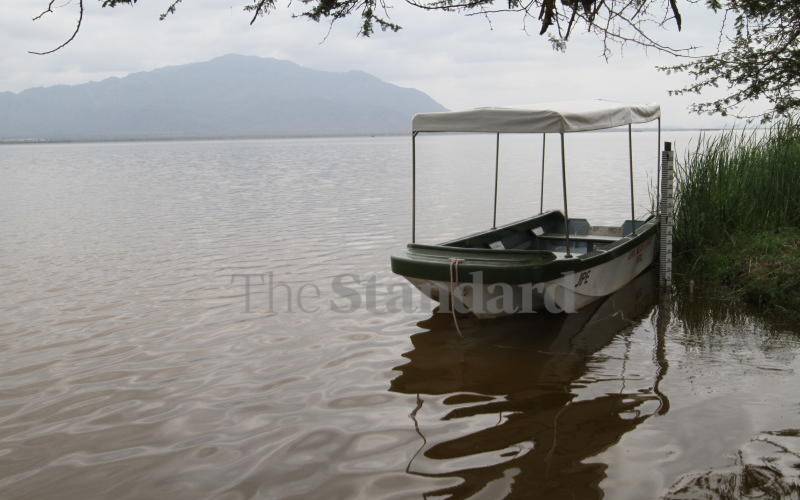 A recent study Kenya Marine Fisheries Research Institute (Kemfri) indicated that aquatic resources in the region have not been exploited fully.
This came as it emerged that over 350 fish ponds constructed by the former administration collapsed due to neglect and the resources needed to rehabilitate the ponds were not availed.
The Bill sponsored by the Wusi-Kishamba MCA, who is also the county assembly Agriculture, Livestock, and Fisheries committee chairperson on Justine Juma Mwamba, will provide for the registration and licensing of fishing vessels. It will also provide for enforcement of fishing laws, prosecution of offenders as well as how seized goods and evidence will be preserved.
"The Bill has also provided for prevention of pollution and protection and conservation of county fishery waters, aquaculture development, fish safety, and quality as well as community participation which will, in turn, enhance food security and income for residents," Mwamba said.
County agriculture executive Davis Mwangoma said plans are at an advanced stage to revive 350 collapsed ponds even as he decried low production of fish.
"The fish ponds, if revived, will produce over 50 million fingerlings enough to satisfy the demand for fish in the region," the minister said.
Dr Mwangoma said the county administration is working with the Go Blue Economy programme, under the Jumuiya Ya Kaunti za Pwani (JKP) in the revival of the fish ponds.
He said the blue economy programme is part of JKP's empowerment initiative to create wealth to eradicate poverty and unemployment.
"For many years, we have relied on fingerlings from Sagana in Central Kenya. The importation of the fingerlings has made it necessary for us to make fishing a key part of our empowerment programmes as part of the blue economy benefits," the CEC said on Monday.
He said their plan also includes value addition to fish to improve farmers' earnings.
The Kemfri study indicated that Lake Jipe has approximately 600 tons of fish that can be harvested and sold to transform the lives of residents.
Mwangoma further said fish stocks in the Lake, if fully exploited, can also be exported.
The study was meant to identify the current and exploitable fish stocks and biodiversity of fish species among others.