Man and wife, four others killed in morning house fire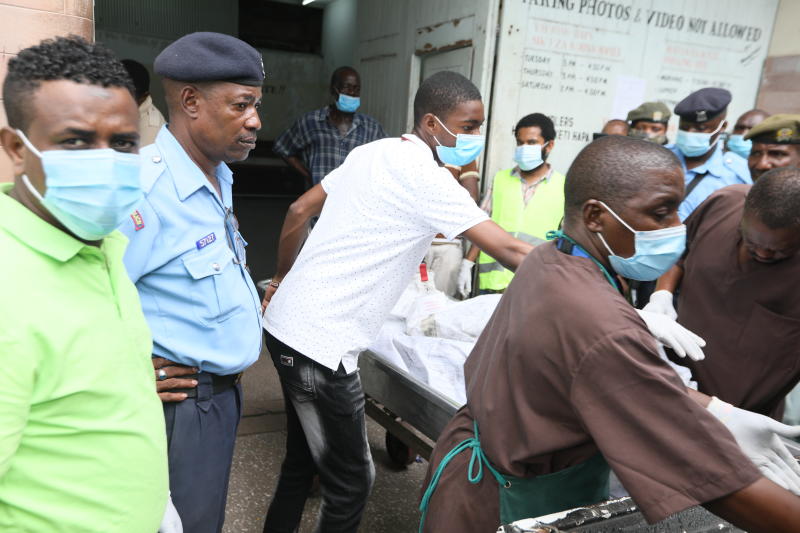 A man and his wife, an 11-year-old boy and three others died in the incident at Mombasa's Old Town estate yesterday morning.
"At around 7am, there was a fire incident at Pigots Place in Old Town area where a house with wooden frameworks caught fire. Unfortunately, five people died in the incident while three others were taken to hospital after suffering burns and smoke inhalation," said the county Kenya Red Cross Society Chairman Mahmud Noor.
Police are yet to establish the cause of the fire, which had spread to two adjacent houses before it was extinguished.
There was a brief stand-off between administrators at Coast General Teaching and Referral Hospital and relatives of the victims after mortuary attendants insisted on retaining the bodies for postmortem.
But Haki Africa Deputy Director Salma Hemed intervened and swore an affidavit to allow the bodies to be released for burial since all the victims were muslims.
"It's a sad to lose five people in a fire incident, which could have been prevented. We want thorough investigations carried out and if anyone is found responsible, action should be taken," she said.