CBK moves to mop up excess dollars from the economy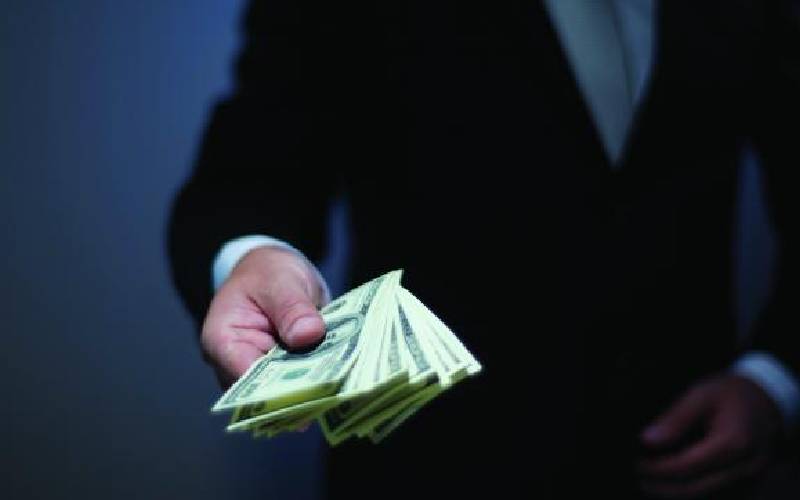 The Central Bank of Kenya (CBK) has moved to mop up excess dollars from the economy through the Open Markets Operations (OMO) to protect the shilling.
The move, which saw CBK buy dollars from the market, was initiated after Treasury received a lot of inflows from external financiers, with some of the dollars percolating into the economy through the payment of pending bills and disbursements to counties.
CBK Governor Patrick Njoroge, in a press briefing on Thursday, noted that there was a huge influx of liquidity as the State and counties paid pending bills. "In the first instance, for example, we were doing open market operations to ensure that it does not cause significant damage in the economy," said Njoroge.
With OMO, the regulator enters repurchase agreements with commercial banks, where it sells to the government securities for a set period in what is aimed at adjusting the amount of money in the market.
OMO is one of the tools that CBK uses to control the supply of money in the economy to stabilise prices and achieve economic growth.
"In terms of liquidity management, at the end of June 2021, and beginning of July 2021, as you can imagine, the government received a lot of external flows and it used a lot of this to make payments for the pending bills," said CBK boss.
Most of the money came from the International Monetary Fund, the World Bank and the issuance of the country's fourth Eurobond. The disbursements pushed Kenya's reserve of hard currencies to a high of $9,621 million, just enough to cover the country's import needs for 5.87 months.
He was quick to note that they have since started scaling down on OMO, adding that the money to the counties will hit the pockets of individual producers and help the economy to rebound.
Safaricom CEO takes home Sh202m
According to the company's latest annual report, Ndegwa's basic pay for the year ended March 31, 2021, stood at Sh102.3 million.