Standard Group launches interactive digital content platform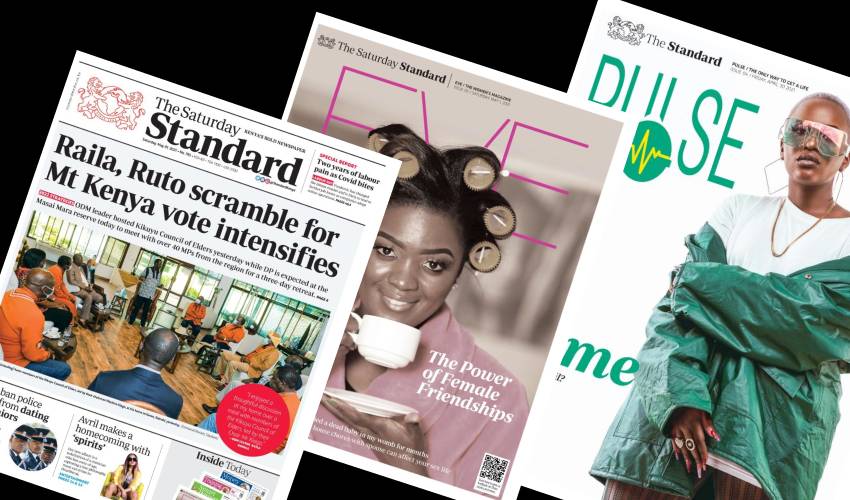 Hot on the heels of the newly designed The Standard newspaper launched on April 9, comes the e-paper platform that will host the digital version of the newspaper and give audiences access to interactive games including crosswords, and radio and TV content.
The upgraded e-paper platform has been developed with users in mind and informed by market research insights that revealed audience consumption habits on mobile devices.
Developers at the Standard Group have made it much easier to log in, navigate and read content on PC, Android and iOS devices.
To access top-notch journalism content, all one needs to do is to log in to https://epaper.standardmedia.co.ke. The platform is accessible across the world via a PC or mobile devices – as long as one has an internet connection.
Subscribers will also enjoy complimentary 10-day access to all the newspaper archives on this platform that now loads faster.
At the same time, subscribers will also be able to register and save their credentials which can be used for future log-ins. Subsequent log-ins are done on the landing page.
"If you don't wish to create a new account, there's an option where you can log in using your Facebook or Gmail accounts," says Carole Kimutai, Standard Group's Digital Editor.
After logging in, a subscriber selects the "Read Now" option and proceeds to pick their preferred subscription plan.
A daily subscription costs Sh10 while a weekly costs Sh245. The monthly subscription fee is Sh300 and an annual subscription is Sh3,600.
Payment can be made through MPesa, PayPal and debit or credit card.
The platform comes with additional features such as listening to Radio Maisha, Vybez Radio and Spice FM, or live streaming KTN News, KTN Home, BTV and KTN Farmers TV.
Standard Group CEO Orlando Lyomu expressed optimism in the new platform, laying importance on the now improved user experience.
"The Standard group has empowered people and organisations by providing them with a platform to voice their concerns and to hold the government and other duty bearers to account. We want to make sure that a customer's journey is seamless, enjoyable and make them feel like they took miminum time to start enjoying our products," said Lyomu.
Standard Group Editor in Chief Ochieng Rapuro spoke of the ease of navigation through different sections by users.
"What you will see as a customer coming into our platform to consume content is a much more improved user experience that takes you through the journey faster and in a more structured and predictable manner," said Rapuro.
The new e-paper platform also has interactive features that allow subscribers to play word and number games, Sudoku and crossword puzzles.
For corporate accounts, the new platform provides an option for a primary user – ideally the admin – who manages other users.
Another new addition to the platform is unlimited access to tenders, jobs and motor listings.
Users also have the option of subscribing to newsletters that have been specially packaged by editors.
Finally, an improved feature is in the event one forgets their password. If you do, all that is needed is to reset, add a new password and a reset link will be sent to your email.