CAK fines Carrefour over unfair business practices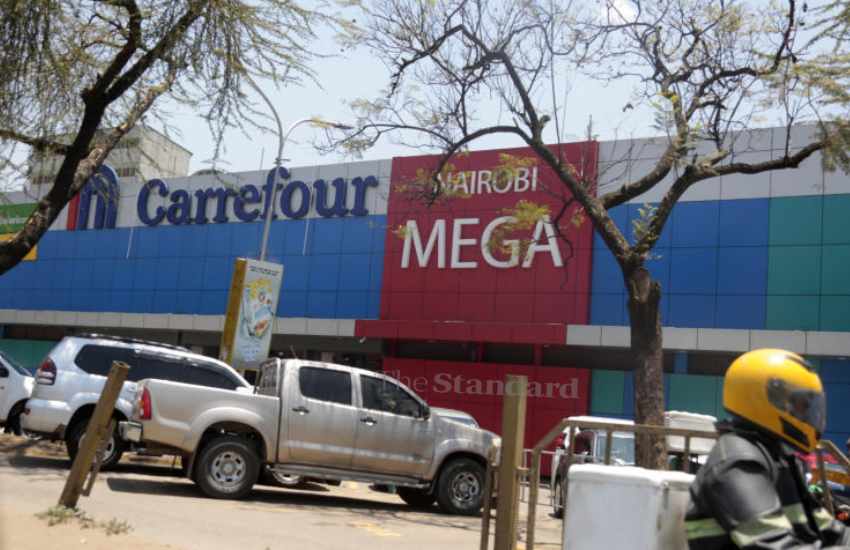 Last week's ruling by the Competition Tribunal that found Carrefour guilty of abusing buyer power could set a precedent for small businesses that supply goods worth billions of shillings to retailers at unfair terms.
The ruling found that Majid Al Futtaim Hypermarkets, the parent company for Carrefour's local operations in Kenya, had abused its power over dairy products supplier Orchards Ltd. It ordered the retailer to review all its supplier agreements within 30 days.
"The appellant shall amend all current supply agreements relating to its Carrefour hypermarkets in Kenya within the next 30 days hereof with a view to expunging all fending provisions, specifically clauses that provide for, lead to, or otherwise facilitate abuse of buyer power," said CAK tribunal.
The retailer was also fined Sh124,768 which is ten per cent of annual revenues made from the sale of Cool Fresh Yoghurts.
The retailer was also ordered to refund Sh289,482 it had collected from Orchards Ltd in rebates and fees that were found to be illegal.
In imposing the fine against Carrefour, CAK said the retailer's buyer power over Orchards Ltd rose from the collapse of other local retailers that would have otherwise provided competition. "Prior to the collapse of Nakumatt, the second respondent (Orchards) supplied 40 per cent of its merchandise to Nakumatt," explains documents filed by the CAK.
This is the first time a major decision of this scale has been pronounced against a big retailer since amendments to the Competition Act, 2019 gave the Competition Authority of Kenya (CAK) powers to investigate firms that abuse their buyer power.
It began in 2019 when Orchards Ltd filed a complaint accusing Carrefour of unilaterally delisting its yoghurt products from its branches without notice.
This left the Orchards with big stock of packaging materials that, according to the firm, had been procured for exclusive use by Carrefour. The retailer then demanded a listing fee of Sh50,000 for every listing of the products, failure to which Orchards would pay a penalty of seven per cent to eight per cent. The retailer also demanded from the dairy supplier a rebate of 10 per cent on the second delivery of supplies and an additional 1.25 per cent of annual sales.
The rebates were paid on top of what Orchards was giving the retailer in negotiated margins.
Between 2017 and 2019, Carrefour collected Sh289,482 in payments. The tribunal set a precedent to protect suppliers, particularly small and medium enterprises that have had unfair dealings with large retail chains and distributors.
A study by the State Department for Trade found retailers owe suppliers about Sh40 billion in payments.
"The suppliers have complained of unfair trade practices perpetrated on them due to imbalance in the bargaining power between the retailers and the suppliers," said the report."