The false allure of land ownership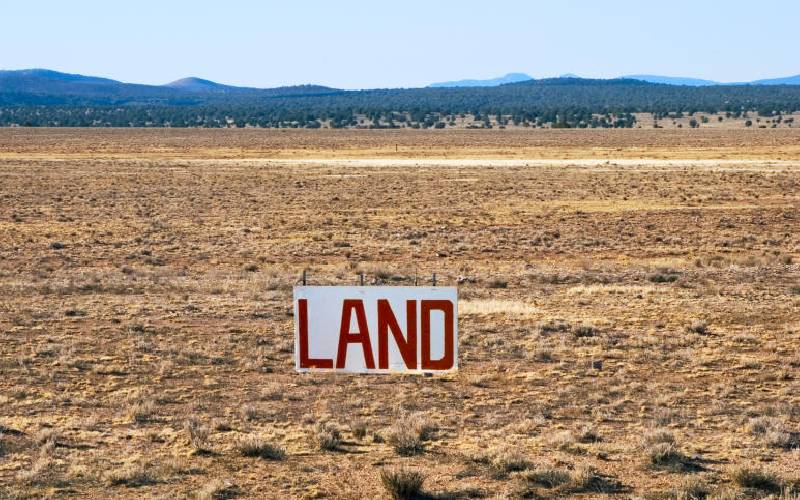 Nothing splits and yet brings Kenyans together more than land.
This naturally-occurring wealth that man cannot produce has sent many to the grave, and some to earthly fortune.
But in the recent years, land has made many poor and left others biting their nails in regret after deals gone sour.
This misfortune has taken many forms. While some people have been conned of their hard-earned cash, many have willingly submitted to investing in land in remote areas with the hope that prices would spike.
Flagged off by beautiful advertisements in both mainstream and social media, thousands have fallen victim to the promise of riches and locked their investments in 'nowhere land'.
Just like gambling, they bet on luck that the land will one day appreciate and they will sell at high prices, but the wait is usually long and the money mostly gone.
The once lucrative investment of buying land and waiting for it to appreciate has been invaded in droves, with the craze pushing people to buy land which they have never seen, and on which they do not plan to build anytime soon.
"I bought my 50x100 piece of land in the remotest part of Isinya," says Annette Mukami, a mother of three.
"I honestly can't point where my land is and I don't know the direction to it, forget about me going to build there."
The land-buying craze took the nation by storm in the early 2000s, with the emergence of savings and credit co-operatives (Saccos) that helped members buy land at what was quite affordable prices at the time.
They bought land in far-flung areas such as Kitengela and Athi River, which were sparsely populated.
But with the meteoric growth of these towns, the members who had bought land there benefited hugely from delayed gratification economics and appreciation of land prices.
"I bought my piece of land in Kitengela in 1998 through my Sacco," says Nairobi resident Anne Mugambi.
"I remember I only paid Sh3,000 for the 50 by 100 feet piece but I sold it in 2018 at Sh1.4 million."
This success story fuelled the urge for many to have a piece of land and reap huge returns from speculation.
Commercial banks too joined the fray, and Kenyans were sold the ideal of owning a piece of land. The banks started to tailor their loans to accommodate the sudden thirst.
Many buyers took loans to acquire land they only visited once, even processing the land registration through phone calls and emails.
And land buying and selling companies adopted this script from the banks. They put huge sums in marketing and mass media was awash with adverts showcasing ordinary Kenyans who had made the 'right' investment and were now living large.
All this was to hoodwink poor Kenyans to buy land in remote areas, where title deeds have taken ages to be processed - and in some cases the land has been found to be communal with no or minimal ownership documents.
But nothing has fuelled this apparent insatiability than the esteem associated with owning a piece of land despite it being quite an illiquid asset.
In a capitalist economy, acquiring assets is highly encouraged and owning land is the epitome of success.
Prior to colonisation of Africa, land was largely communal and was hardly fought over.
Today, land acquisition is seen as a symbol of hard work and success, even if the property is lying idle in the middle of nowhere.
However, this achievement proves to be overrated as many end up never visiting the areas or starting any project on the land.
"Our culture ties us to land; people associate success with land," says real estate consultant Johnson Denge.
"That's why everyone is working to own a piece of land in their name at least somewhere regardless of the location and what they will do with that land."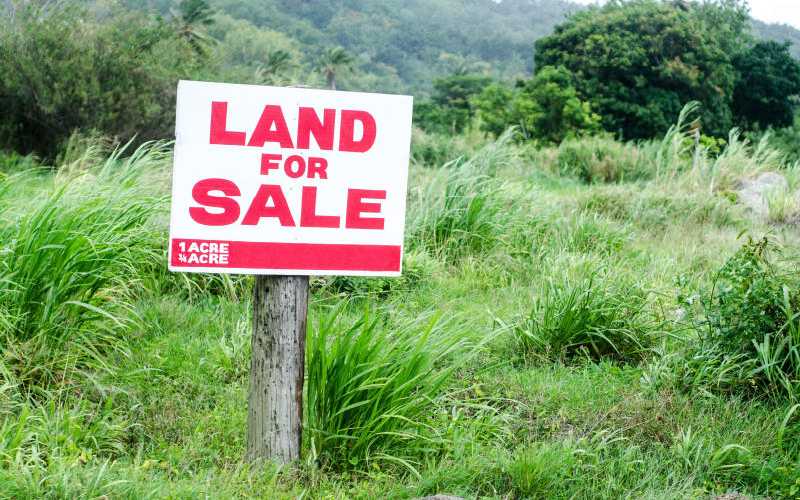 Thousands have buried and locked their lifetime investments in such land where they were ushered by the sweet tongues of land selling agents that promised a forthcoming government infrastructure that would change the fortunes of the area.
They will be duped to sit and wait, only for the expected infrastructure to reroute to another area in the best case scenario, and at worst the project will never come and the land appreciation remains a mirage.
For instance, hundreds of Kenyans were duped into buying land at Kamulu on the outskirts of Machakos County with the promise that universities, major hospitals and even airports were going to be built there in the near future, and they would reap huge once the land appreciated.
All this has not happened years later, and the landowners were left to process title deeds for land they will not settle on or even sell at significant profit.
"Sometimes land agents capitalise on the greed by buyers," Denge says.
"The government blueprint on proposed infrastructure might be true, but the implementation time of the projects is never tied to a timeline."
"Take for instance the bypasses; the blueprints were developed in the 70s but the work started 30 years later."
Still, land companies have been able to build a fortune from innocent buyers because of a gap in law that allows people to buy land and wait for it to appreciate.
In 2018, the Ministry of Lands introduced an idle land taxation policy that sought to provide a package of incentives to encourage productive and sustainable use of land and disincentives for keeping it idle.
But there is little to write home about.
"The law exists, but how much is the tax to discourage keeping of idle land? Plus there exists no laid down mechanism to collect the idle land tax, and it is this lacuna that encourages people to participate in this trade," says Denge.
With the continued rush to store land and sell it later at a higher price, there is fear that future generations will find it hard to own land and build property.
Economists argue that with the supply of land being constant and population growing annually, the little land available will be sold to the highest bidder, which will hurt an already ailing sector.
The World Bank early last year urged the government to tax idle land to ensure agricultural holdings are not subdivided into smaller portions for construction activities.
It argued that with increased ownership of idle land the country will not be able to produce enough food to feed its population.