Tullow writes off Sh47b Kenya outlay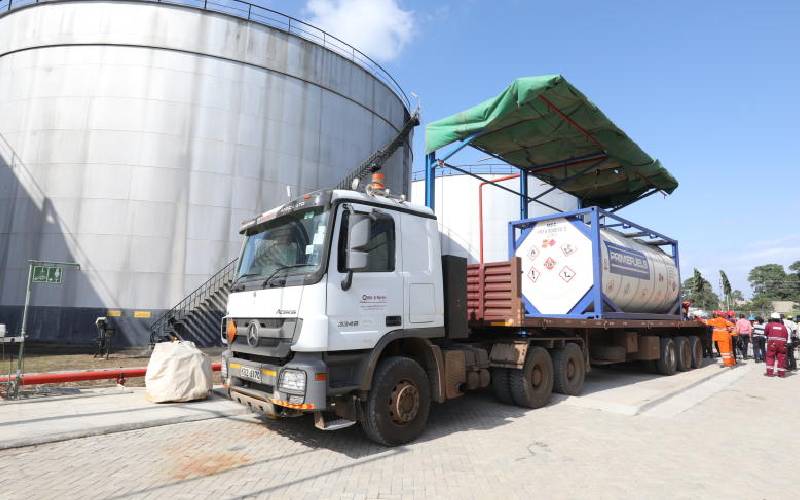 Kenya's dream of being an oil exporter appears to be slipping away after Tullow Oil wrote off billions of shillings it has spent in exploring for oil in Lokichar, Turkana County.
The company, in its annual report for the year to December 2020, said it has written off $430 million (Sh46.8 billion) in exploration costs, attributing it to low global oil prices.
Oil prices tanked at the beginning of last year to an average of $17 (Sh1,853) per barrel in April, making investors edgy about putting money in the industry.
The amount of money exploration companies recoup from their investment hinges on the price of oil in the international market, meaning currently, they are likely to take longer to recover their money.
The write-offs are in addition to a significant reduction in the activities Tullow is undertaking in the country.
The British firm has also cited major delays in the Kenya project among the key risks to its operations in the coming year.
Kenya accounted for nearly half of the exploration write-offs, which totalled $987 million (Sh106 billion).
In Uganda, the firm wrote off $451 million (Sh49 billion) last year, with the two East African countries accounting for 90 per cent of the exploration costs write-off.
"The total exploration cost write-offs for the year ended December 31, 2020 were $987 million (Sh106 billion), predominantly driven by a write-down of the value of Kenya due to a reduction in the group's long-term accounting nominal oil price assumption from $65 (Sh7,085) per barrel to $60 (Sh6,540) per barrel and Uganda was written down to the fair value of the consideration as part of the disposal," said Tullow in its report.
It is the second year in a row that Tullow has made a major write-off on its exploration costs in Kenya, having written off $419 million (Sh45.7 billion) in 2019.
This has seen the firm's remaining recoverable amount drop to $247 million (Sh26.9 billion).
The company also expressed concern about delays in the Kenyan project.
"Key execution risks… include (being) unable to progress the preparation of Field Development Plan (FDP) in Kenya and therefore any exercise to unlock Kenyan potential," said Tullow.