Farmers oppose move to import maize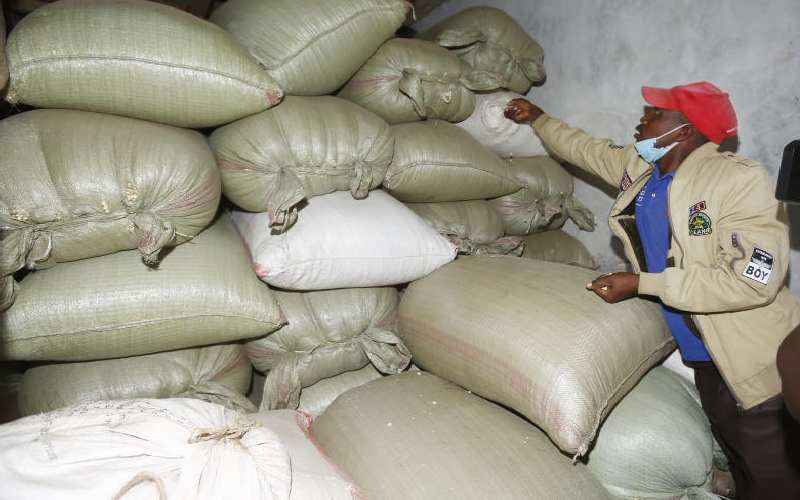 Farmers in South Rift have protested government's plan to import four million bags of maize worth an estimated Sh10 billion.
The farmers claim they have sufficient stocks of maize in their stores, which the State could buy to bridge the shortage.
Yesterday, Andrew Tarich, a director with the Kenya Farmers Association (KFA), said farmers will struggle to sell their stocks if the government goes ahead to import the grain.
Kenya plans to import two million bags of white maize for human consumption and an additional two million bags of yellow maize for animal feed by mid-July.
"It is not okay to importat maize when we have farmers holding millions of bags in their stores," said Yatich.
Strategy Food Reserve Oversight Board Chairman Noah Wekesa told The Standard that lack of maize is driving importation. Wekesa said the Sh10 billion was generated from sale of four million bags last year. The board sold two million bags at Sh2,300 per bag and another two million at Sh2,700 each.
"Our stores cannot be empty as we cannot risk starvation," Wekesa said.
But Yatich insisted it was ironic for the State to import four million bags yet annual maize production in the country stands at between 36 and 40 million bags.
Yatich, a farmer in Molo and Elburgon, said he has at least 600 bags of maize harvested last year.
A 90 kilo bag is selling at between Sh1,700 and Sh2,300.
"Prices of the produce are not stable and farmers fear that after importation, they will be much lower, leaving them counting losses," he said.
The Standard visited different farmers in Neissuit, Njoro Sub-county and established a number of them had stocked the produce for lack of better markets.
Maiso Lepere is holding 600 bags of grain harvested last year while John Toet has 900 sacks.