Suspended Uganda pipeline deal draws Kenya's attention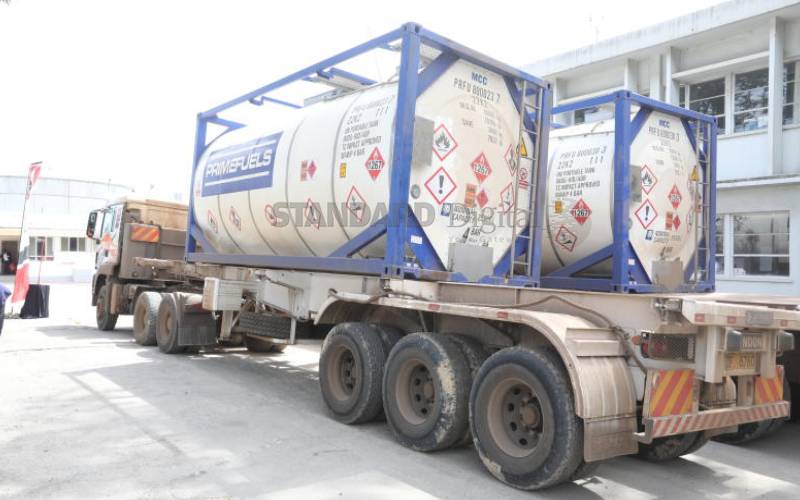 Kenya has renewed interest in a joint crude oil pipeline with Uganda amid reports that its pipeline deal with Tanzania has been suspended.
Petroleum Principal Secretary Andrew Kamau said Kenya was "open for business" but observed that Uganda needed to first solve issues around upstream development.
He said Kenya, on its part, was moving at "full speed" with plans to build its pipeline. "We would be open to it (a joint development) but you understand that it has been suspended because the upstream has stopped," said Kamau.
"They would have to solve the issues around upstream development first before we can consider approaching them. That said, we are moving full speed with plans to build our pipeline but we are open for business," he added.
Last week, works on the pipeline to export Ugandan crude oil - East African Crude Oil Pipeline (EACOP) - was suspended after Tullow Oil's plan to sell off some shares in the project to France's Total and China National Offshore Oil Company (CNOOC) stalled, according to Reuters report.
This was mainly attributed to a tax dispute with the Ugandan Government.
In 2016, Uganda ditched plans to team up with Kenya to build a pipeline from Hoima in the western part of the country to the Lamu Port.
It opted for the Tanzanian port of Tanga instead. The 1,445km EACOP was expected to cost Sh360 billion ($3.6 billion) - connecting parts of northern Tanzania, and western Uganda's oil fields.
However, both countries have committed that the project is still on course despite the hurdles.
President Uhuru Kenyatta recently said that the Lamu Port will be launched next month and announced that plans to build the pipeline were in high gear.
Kenya recently exported its first batch of 200,000 barrels of oil, netting Sh1.3 billion. It was ferried to the Port via road.