Skies darken for African airlines over rising costs, falling demand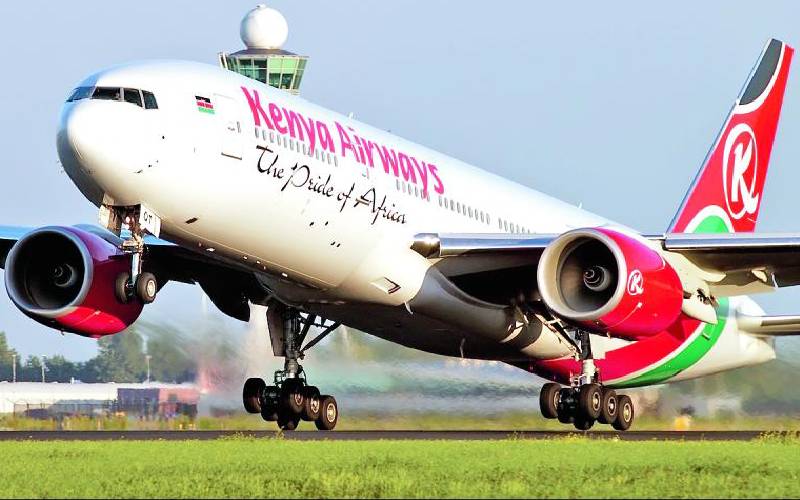 The International Air Transport Association (IATA) has predicted tougher times for African airlines as world trade weakens.
Owing to slowing demand and rising cost, the regulator says most African airlines will post significant losses again, affecting the output of the entire continent.
"The business environment for airlines has deteriorated with rising fuel prices and a substantial weakening of world trade. In 2019 overall costs are expected to grow by 7.4 per cent, outpacing a 6.5 per cent rise in revenues," says a global outlook report by IATA.
"As a result, net margins are expected to be squeezed to 3.2 per cent (from 3.7 per cent in 2018). Profit per passenger will similarly decline to $6.12 (Sh612) from $6.85 (Sh685) in 2018."
With the exception of North and Latin America, all other regions are expecting a reduction in profitability leading to the global air transport industry posting a $28 billion (Sh2.8 trillion) profit, down from $35.5 billion (Sh3.55 trillion) forecast in December 2018.
Return on capital
At the same time, the return on invested capital earned from airlines this year is expected to grow 7.4 per cent, down from 7.9 per cent in 2018.
"This year will be the tenth consecutive year in the black for the airline industry. But margins are being squeezed by rising costs right across the board including labour, fuel and infrastructure," said IATA Director General and Chief Executive Alexandre de Juniac.
The report says the cost of fuel is expected to shoot in 2019, accounting for 25 per cent of operating costs, up from 23.5 per cent last year.
Non-fuel unit costs are expected to rise to US39.5 cents per available tonne kilometre from US39.2 cents, because of higher labour, infrastructure and other costs. Overall expenses are expected to rise 7.4 per cent to $822 billion (Sh82.2 billion).
This will worsen the fortunes of many airlines which are expected to sink further into debt.
"Africa, Middle East and Latin America still have high levels of debt (6-7 times annual earnings) which leaves them more vulnerable to cash flow shocks or rising interest rates," notes IATA.
At the same time, the report says African airlines will deliver a $0.1 billion loss for the fourth year in a row attributed to low demand.
Meanwhile, the story is quite different for other regions where in the case of North America, the carriers are expected to deliver the strongest financial performance with a $15 billion (Sh1.5 trillion) post-tax profit from $14.5 billion (Sh1.45 trillion) in 2018.
That represents a net profit of $14.77 per passenger, which is a marked improvement from seven years earlier ($2.3 in 2012).
In contrast, due to falling demand, each passenger carried is expected to cost African carriers $1.54, leading to a negative 1.0 per cent net margin.
IATA represents some 290 airlines comprising 82 per cent of global air traffic.