Karoney sets up task force to guide on digitisation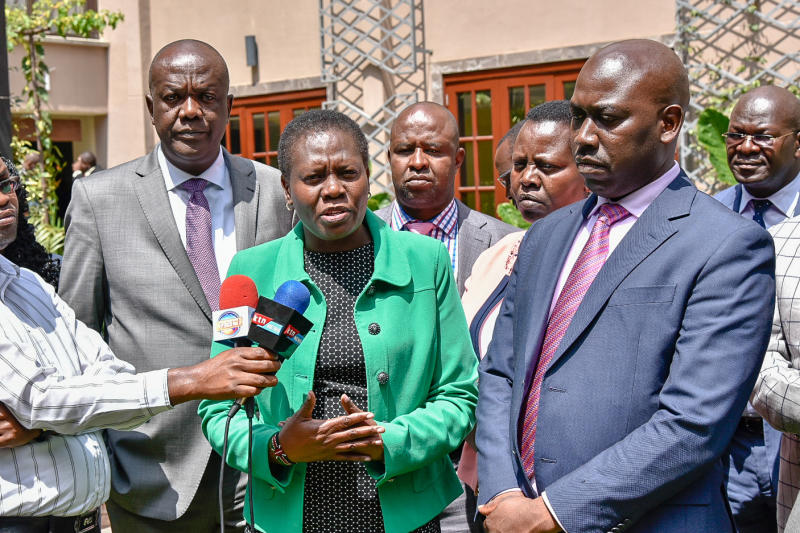 Digitisation of the land registry has started in earnest after a 17-member task-force was constituted to come up with a guideline on the process.
The task-force on electronic land transactions, registration, conveyancing and other related activities was named on Friday by Lands Cabinet Secretary Farida Karoney.
It will study and review the laws that inform the country's land registration and transaction, and has two months from the date of publication of the notice to submit the draft guidelines and a final report to the CS.
"It is notified for the general public that the Cabinet Secretary for Lands and Physical Planning has constituted a task-force on Electronic Land Transactions, Registration, Conveyancing and Other Related Activities under the Land Registration Act, 2012, the Land Act, 2012 and the Community Land Act, 2016," said Ms Karoney.
Technology
The team, which will be led by the chairman of Institution of Surveyors of Kenya Erick Nyadimo, will in the next 60 days be seeking views from the public or interest groups on how to leverage on technology to make the land registry more transparent.
Other members of the task-force include David Kuria, Caroline Kihara, Jasper Mwenda, Charles Wamae, Lucy Moinket, Esther Njiru-Omulele and David Gatimu.
Others are Mildred Ambani, Eugine Lawi, Sarah Mama, Eric Mugo, Edward ole Kateiya, Carolyne Menin and Catherine Ochanda.
Pauline Pesa and Belinda Akello are the team's joint secretaries.
Karoney has made digitisation of the land registry her top priority since she replaced Jacob Kaimenyi at Ardhi House in February.
"We welcome ideas from all our stakeholders to fast-track the digitisation of all our land records," the CS said during a consultative meeting on simplifying land registration.