Economy turns a corner as exports increase by 7.1 per cent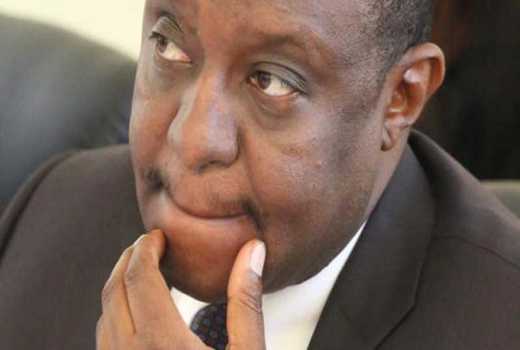 NAIROBI, KENYA: The value of exports in the first three months of this year rose by 7.1 per cent, signalling that the economy was turning a corner after a turbulent 2017.
Coming from a period when tough economic times saw the economy expand by a five-year low of 4.9 per cent, the value of exports went up to Sh162.9 billion between January and March 2018, from Sh152 billion recorded in the same period last year, according to the Kenya National Bureau of Statistics' (KNBS) latest Quarterly Balance of Payment report.
The country's gross domestic product (GDP) grew by 5.7 per cent in the first quarter - the highest first quarter growth since 2015.
The growth in value of exports was driven by increased export earnings from tea, horticultural products and titanium, whose export values went up by 12.5, 15.7 and 34.5 per cent respectively.
"However, earnings from export of unroasted coffee, articles of apparel and clothing accessories and iron and steel went down during the review period," said the KNBS report.
Pakistan, United Arab Emirates (UAE), Japan and Thailand are some of the countries that took more Kenyan goods, helping the country increase its export earnings.
The value of exports to Pakistan - Kenya's leading export destination and the main buyer of our tea - went up by 19.1 per cent, the UAE (78.1 per cent), Japan (18.2 per cent) and Thailand (74.2 per cent).
There was also an 8.2 per cent increase in the value of exports to the European Union, with those to Netherlands' going up by 14.9 per cent, the United Kingdom (10.5 per cent), Belgium (10.6 per cent) and Italy (29.5 per cent).
However, exports to Africa declined by 7.4 per cent, from Sh58.3 billion in the first quarter of 2017 to Sh54 billion in the same quarter of 2018.
"This was attributed to decline in the value of total exports to the Comesa and East African Community member states."
Although trade balance worsened by 6.1 per cent, from a deficit of Sh253.7 billion, the value of imports grew slowly compared to exports.
Imports increased by 6.5 per cent to Sh432.1 billion.
"The import bill increased by 3.7 per cent to Sh438.5 billion in the first quarter of 2018 from Sh422.7 billion recorded in the first quarter of 2017," noted the national statistician.
The import bill was inflated by increased expenditure on importation of petroleum products, iron and steel and motor vehicles.
Increased export earnings, as well as financial inflows, including receipts of the Sh201 billion Eurobond note, saw the country's gross official reserves rise to Sh944 billion, or a five-month import cover, up from Sh756.8 billion in October-December 2017.