Taxpayers could pay billions after power deal flops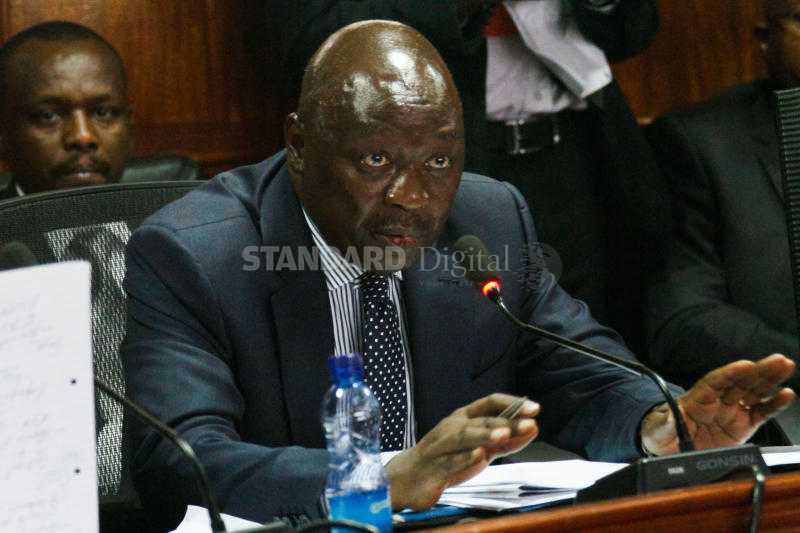 Taxpayers could soon have to fork out billions of shillings in penalties again after the Government failed to secure financing for a high voltage power transmission line.
The Energy Ministry said yesterday the Spanish Government had withdrawn financing for the construction of the 428km, 400-kilovolt power line from Marsabit to Suswa, which could further see a delay in its completion.
This in effect means the Government now has to spend Sh12.9 billion by August this year to avoid paying billions in penalties to the owners of Lake Turkana Wind Power (LTWP) for failing to have the line in place, according to the contractual agreement.
The contract with the wind firm stipulated that the Government would incur penalties for failing to take up power from the project after its completion in January last year. If the line is not in place by August this year, the Government will then be paying a monthly penalty of Sh1 billion to the company. The penalties are expected to be passed on to consumers once the power plant starts supplying the national grid with electricity.
Last year, the Government was slapped with a Sh5.7 billion penalty which was allocated in the supplementary budget. The line was projected to cost Sh15 billion and although some preliminary work has been undertaken, the critical work of putting in place the transmission line has yet to be done.
"The Government has taken over the project as the loan has been discontinued. The only option that we have is government financing," Principal Secretary Joseph Njoroge told the National Assembly Committee on Energy yesterday.
The line was supposed to evacuate electricity from the wind farm in Marsabit County to the Suswa station for dispersion to the national electricity grid.
Delay in the completion of the power line, which was due for completion mid last year, was caused by financial difficulties experienced by the main contractor - Isolux Corsán of Spain - which filed for bankruptcy in July 2017.
Spanish company
The Energy Ministry has since made several attempts to replace the contractor, but the terms of the loan dictated that the contractor be a Spanish company.
PS Njoroge told the National Assembly committee due to the failure to secure another Spanish contractor leading to the withdrawal of the Spanish Government, the Kenyan Government was now in charge of the project. He said the ministry was working on finalising it by August to prevent further penalties.
Mr Njoroge added that works on the project had been restarted by bringing on board a new contractor and using credit facilities from local commercial banks before financing from the National Treasury kicks in.
The Government recently awarded a consortium of Chinese firms the contract to complete the transmission line.