Toyota unveils 6th generation Hiace, 'New Shark'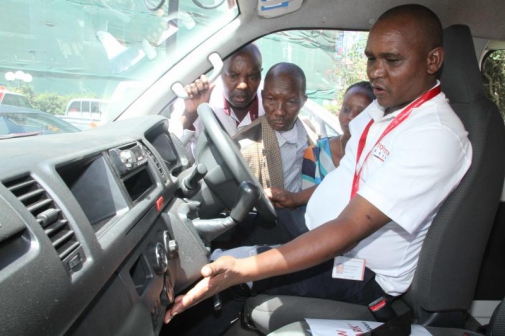 Training for drivers.
Toyota Hiace Project Manager Mr Benjamin Koyier takes officials from various Matatu Saccos through some of the features of the new 14-seater "New Shark" Toyota Hiace during a customer event at Midland Hotel in Nakuru on May 23, 2017.
The firm said 6th generation Hiace is spacious and fuel-efficient.
Toyota Kenya said it has started training shuttle drivers to help maximise their profits and enhance road safety.