Kenya offers textile firms tax incentives to create jobs
BUSINESS
By Reuters | Apr 23rd 2017 | 1 min read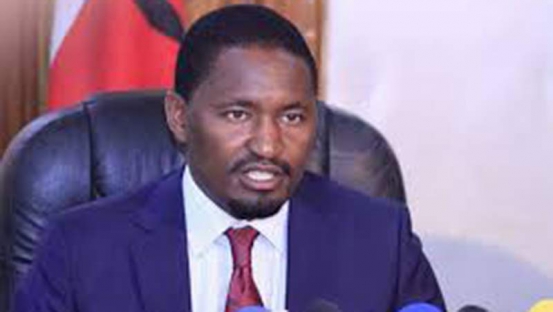 Kenya has started offering tax incentives to clothing companies, a key part of its under-performing manufacturing sector, to create jobs and provide affordable new clothes for shoppers.
Executives in the textiles industry said the changes included allowing them to sell 20 per cent of their annual production locally without sales taxes and without paying import duties on the materials and equipment used to produce the garments.
The advent of cheap, second-hand clothes (mitumba) imports from the US and Europe in the 1980s put local apparel firms out of business and killed production of raw materials such as cotton.
"The manufacturing sector is still facing some challenges in regards to cheap imports and the counterfeit goods," said Planning Cabinet Secretary Mwangi Kiunjuri.
He said they are dealing with the difficulties by implementing new policies to encourage firms to boost production and hire more people.
EXPORT MARKET
The Government has been paying more attention to the sector in recent years, offering cheaper electricity to textile firms in export processing zones.
The removal of sales taxes at a recent sale in Nairobi resulted in thousands of consumers standing patiently in long lines for a chance to buy garments, which are normally exclusively exported to European and American retail chains.
Ghana central bank will not finance budget deficit - regulator
Ghanaian lawmakers last year passed a law allowing the central bank to finance the deficit up to five per cent of the previous year's tax revenues, breaching terms of a $918 million (Sh91 billion) aid deal with the International Monetary Fund, which demanded that such funding be eliminated.