Competition Authority of Kenya gives Total the nod to buy Gapco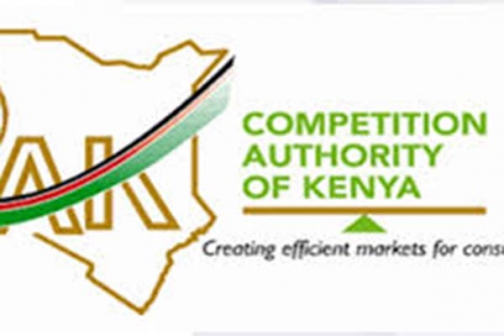 The local unit of French oil firm Total has received the regulatory nod to acquire Gulf African Petroleum Corporation (Gapco).
However, the Competition Authority of Kenya (CAK) will require Total to retain Gapco's current workforce, and continue sharing some of Gulf African's petroleum products' storage facilities with the industry.
In a Kenya Gazette notice published yesterday, CAK confirmed it had authorised "the proposed acquisition of 100 per cent of the issued share capital in Gulf African Petroleum by Total Outre Mer SA".
The notice, signed by CAK Director General Wang'ombe Kariuki, added that Total would have to retain Gapco employees on contract for at least a year, and two years for those employed on a permanent basis.
STORAGE INFRASTRUCTURE
"The merging parties shall not terminate any of the current short-term employment contracts of Gapco employees whose contract of employment has a remaining period of validity of less than two years for a period of 12 months from the completion date," the notice reads.
CAK also wants Total to continue sharing the storage infrastructure currently owned by Gapco at the Coast with other oil marketing companies, including retaining contracts with other players that Gapco had entered into by mid last year.
In the notice, Mr Kariuki said after the merger, the companies are required to "respect all hospitality agreements Gapco has signed with third parties on or before July 21, 2016 in relation to the Mombasa Terminal."
"For three years after the date of completion of the transaction, the merging parties shall maintain the present policy of making hospitality at Mombasa Terminal Two to third parties."
The acquisition of Gapco's entire share capital has the potential to make Total the largest oil marketer in Kenya. Gapco is affiliated to Mukesh Ambani's Reliance Industries of India.
While Gapco has a small market share in the retail business in Kenya at 3.3 per cent, it is a major player in the importation and wholesale distribution of refined petroleum products.
Last year, it accounted for the largest share (20 per cent) of contracts won to import fuel on behalf of the industry under the Open Tender System (OTS), which is supervised by the Ministry of Energy and Petroleum. Total was the second-biggest importer under the system at 18 per cent.
Data from the Petroleum Institute of East Africa shows Total controls a sizeable portion of the retail petroleum market, with a share of 13.4 per cent. It is also the leading marketer of cooking gas in the country, with a market share of 23.9 per cent.