Home Afrika turns to shareholders to raise Sh5.5 billion fresh capital
Cash-strapped real estate developer, Home Afrika, is eyeing a rights issue and other suitable investors to raise Sh5.5 billion to improve its capital position.
The firm will be seeking to convince shareholders to allow them to double the company's authorised share capital from the current Sh500 million to Sh1 billion. This will be subjected to shareholders' approval during the Annual General Meeting slated for the end of the month.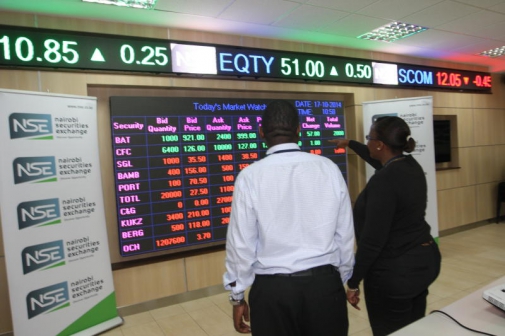 If passed, the Nairobi Securities Exchange (NSE) listed company will create additional 500 million shares which will be issued through a rights issue, subject to Capital Markets Authority (CMA) and NSE approvals.
However, the firm will be crossing fingers that there will be no repeat of November 2014 intrigues, when its attempt to raise Sh900 million in a corporate bond issue flopped as it clashed with regulators over irregular adjustments.
It found itself at loggerheads with CMA for revising the interest rate of the bond from 13.5 per cent to 17 per cent, an action the regulator described as deliberate "misinformation or deception" to the public.
Such an action, CMA said, amounted to flouting the information memorandum, upon which the bond had initially been issued. Therefore, Home Afrika had to return to the Sh310 million it had managed to raise.
Its bond advisors, NIC Capital and Kingdom Securities, were also penalised, with the former's licence being suspended for three months. In the end, it was forced to turn to its bankers to raise Sh500 million through private placement and later the then CEO Jorge Ng'ang'a was sent packing.
Last year, the company posted a Sh390 million net loss as it also sank into negative working capital of Sh69.7 million on account of increased borrowings. The firm's borrowings rose by 90.4 per cent to Sh704.5 million, significantly making its current liabilities to outweigh current assets. Its auditors, PKF Kenya, issued them an unqualified audit opinion but pointed a finger on the negative working capital.
To further strengthen its capital, the company directors will also be seeking shareholder approval to strike agreements with other investors to bring on board up to Sh5 billion.
"The directors of the company be and are hereby authorised to identify and negotiate with suitable investors to raise a maximum of Sh5 billion by way of debt capital through the offer and issuance of convertible debt instruments to investors," said the company in a notice.
In May, the group's Managing Director Dan Awendo promised a bright future pegged on lean management and new business model that would see the company venture into real estate management and real estate agency services.
This requires enormous resources to steer it back to profitability as well as diversify its business.