Windfall as cost of import, export drops at Mombasa port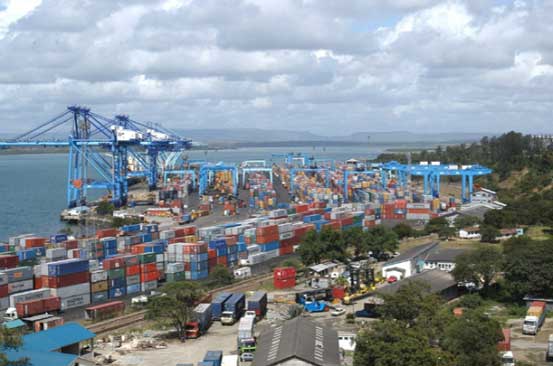 MOMBASA, KENYA: Traders at the port of Mombasa are enjoying a freight cost saving windfall following recent measures by the Kenya Ports Authority (KPA) to make the port of Mombasa efficient.
They say the cost of freight has dropped by a half compared to ten years ago following the modernization of cargo handling facilities and expansion projects at the port.
"The cost of freight has dropped drastically in the last ten years. We used to pay an average of Sh450, 000 to transport a 40ft container from Europe to Mombasa but currently it costs Sh250,000.
"A 40 foot container of tea from Mombasa to Karachi cost $1,000 but currently it costs Sh45000 or Sh40000," said Shipping Lines representative, Kenya Ships Agents Executive Officer," Mr. Juma Tellah.
He said that efficiency at the port had improved leading to fast offloading and loading of cargo and drop in the time importers use to clear their cargo at the facility.
In June 8, this year, KPA introduced a new system for ships offloading cargo at the port called "fixed berth window" at the port of Mombasa. Under the new plan, ships docks at the port as per agreed schedules thus reducing the time taken to offload cargo from the ship.
The government says it was mobilizing Sh44 billion from development partners for the development and modernisation of port. The modernisation and expansion projects, according to President Uhuru Kenyatta would make the port efficient.
Journalist found guilty for aiding computer hackers
A California jury found journalist Matthew Keys guilty on three criminal counts related to helping members of the Anonymous hacking collective gain access to a former employer's computers, a spokeswoman for the U.S. Department of Justice said on Wednesday.