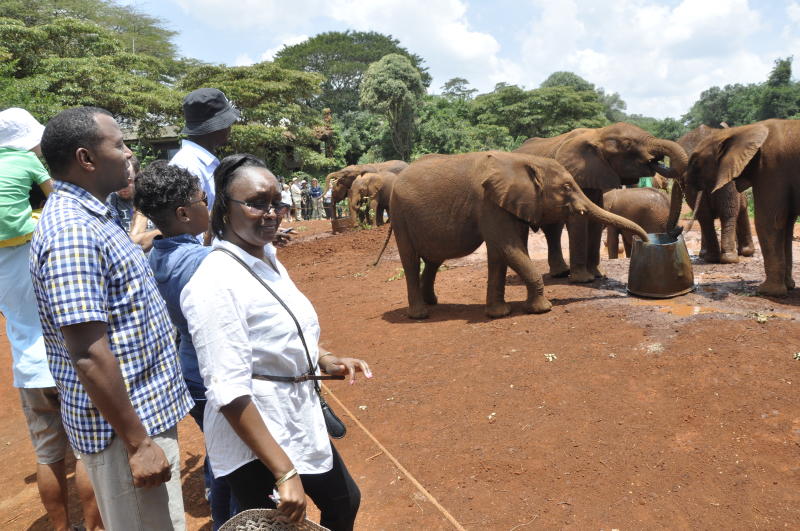 Co-operative Bank of Kenya has joined the fight against illegal trafficking in wildlife after signing up the United for Wildlife 2018 Mansion House Declaration.
The declaration aims at making financial institutions a key player in curbing the illegal trade while taking a lead role in creating awareness.
Co-op Bank is the first bank in the country to join the global initiative that has among its ranks global lenders including HSBC, Royal Bank of Scotland, Bank of America and JP Morgan.
Speaking during the signing of the partnership, Co-operative Bank Group Managing Director Gideon Muriuki affirmed the bank's commitment to wildlife conservation and sustainability.
"Our majestic wildlife heritage is God's gift to this nation and for generations to come, and our noble responsibility is to take care of it for them," he said.
Read More
The financial task force was started in London in 2018 with a membership of 30 financial institutions across the globe.
The members recognise illegal wildlife trade as a significant financial crime, and one that has substantial overlap with other serious transnational organised crime, and seek to make a difference in fighting the loss of some of the world's most iconic species.
Intelligence reports
As a partner, Co-op Bank will be expected to flag and investigate potentially suspicious financial activities and raise the same to relevant authorities for legal action.
The bank will also review intelligence reports received in the financial task force and take steps to identify, investigate and report potentially suspicious financial activity related to the illegal trade.
Task force Chairman Lord Hague of Richmond lauded the bank on its new step while assuring them of all necessary support.
"The Task force secretariat and the partners look forward to supporting you as our newest member. The potential rewards are significant: by improving the detection and disruption of illegal wildlife trafficking, we will make a difference in fighting the loss of some of the world's most iconic species," he said.
The task force, which falls under the Royal Foundation headed by the Duke of Cambridge, has been fighting illegal poaching of wild animals with a bias on endangered species such as elephants, rhinos, tigers and pangolins.