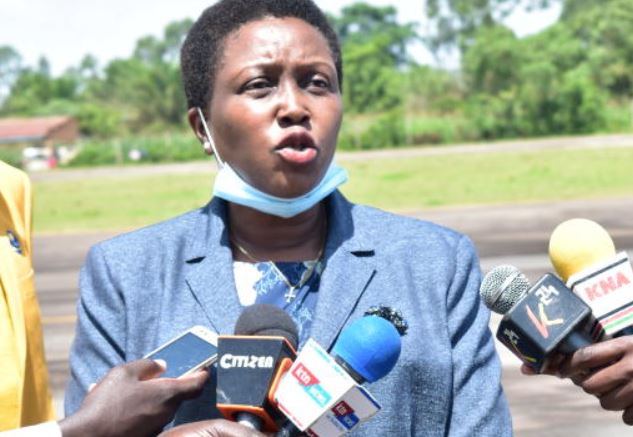 The Kenya Airports Authority (KAA) has kicked off rehabilitation and expansion of the Kakamega Airstrip at a cost of Sh174.7million.
According to Selina Gor, the Kisumu International Airport and Western Region Airports Regional Manager, the project is expected to take 15 months.
Ms. Selina who spoke at the airstrip on Wednesday while launching the project said that the World Bank and the Government of Kenya are the main financiers of the project through the Aviation Development Fund.
"We want to fast-track a total overhaul of the airstrip apron, runaway, taxi parking bay, and the fence which must be fixed in 15 months. The development of the airstrip will streamline economic development and improve tourism in the region," said Ms. Selina.
Read More
According to Ms. Selina, the completion of the airstrip will also help in decongesting the Kisumu International Airport, saying passengers from Vihiga, Kakamega, Busia, and Bungoma will now be able to use the airstrip instead of having to travel to Kisumu.
She said ones the airstrip is rehabilitated to the international standards; it will be able to allow landing and taking off of cargo and passenger aircraft.
"The completion of the airstrip will complement Governor Wycliffe Oparanya's flagship projects like the 750-Kakamega County Teaching and Referral hospital, the Malava Dairy Plant, Bukhungu Stadium and the Shinyalu Tea Factory. It will also help the locals in the transportation of their goods and services to other markets," said Selina.
Selina said KAA is also in the process of expanding all airstrips in the region as a way of opening it to the world, saying counties within the Lake Region Economic Bloc (Lreb) will stand to benefit from the projects.
The counties are Bomet, Bungoma, Busia, Homa Bay, Kericho, Kisii, Kisumu, Migori, Kakamega, Nyamira, Siaya, Trans Nzoia, Nandi and Vihiga counties.
She said the member counties will also be able to store and transport perishable goods like fish and horticultural products since they are also putting up cold rooms at the airstrips especially those within the Nyanza region.
"We have received information about nine people claiming that they own the land where the 20-acre Busia Airstrip is located. We want to state categorically that is government land and we have a title deed to that effect and we have its title deed," said Selina.
She added: "A big chunk of the airstrip has been encroached and we are working with the National Lands Commission (NLC) to reclaim the land that has been illegally taken away as we want to also develop it to international standards."
Selina urged the locals who have encroached the airstrip land to leave with immediate effect to allow the government to expand it.