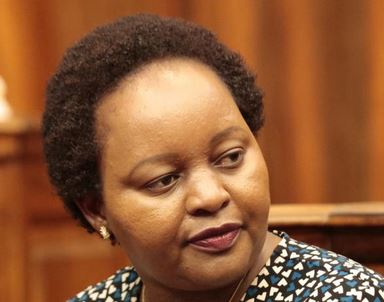 Governor Anne Waiguru has rejected the 2019/20 Appropriation Bill and sent it back to the county assembly.
In an attached memorandum, the governor (left) notes that Members of the County Assembly have approved budget changes in violation of the Public Finance Management Act 2012.
"Under this Act, the assembly can either increase or decrease the expenditure of a vote, but it (amount) shall not exceed or decrease by one per cent of the vote's ceiling," Waiguru says in a four-page memo.
The Ministry of Trade, Cooperatives, Tourism, Industrialisation and Enterprise Development, for instance, has been allocated Sh45 million against a proposed Sh54 million, representing a 16 per cent drop.
The Executive had proposed expenditure of Sh306 million but ward representatives approved Sh181 million, resulting in a 46 per cent deficit.
Read More
The assembly has 14 days from yesterday to either amend the Bill or muster a two-thirds majority and pass it without making any changes.
The MCAs, who are on recess, said they would meet to plot the way forward.