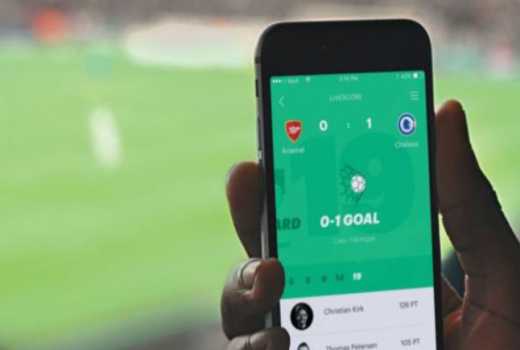 Sports betting and other forms of gambling are becoming a phenomenon across Africa. Betting over which sports team might win has become a multi-million dollar industry.
It's estimated that by the year 2022, the global gambling market could be worth $635 billion according to new findings by Dublin-based Research and Markets.
In Africa millennials especially within the Sub-Saharan Africa region are using their mobile phones to bet on football and are spending less than $50USD per month.
Out of that report, Kenya has the highest number of betting youth, this is according to a recent GeoPoll rapid survey carried out among youth between the ages of 17-35 in Uganda, Tanzania, Ghana, Nigeria, South Africa and Kenya.
Read More
The largest gambling city in Kenya is Nairobi with 18 gambling facilities, 128 tables games, 908 gaming, slot, and video poker machines.
The largest casino in the entire country of Kenya is Casino Flamingo which is located in Nairobi. Casino Flamingo has 15 table games, 2 poker tables, 160 gaming and video poker machines.
GeoPoll earlier this year conducted a research where it estimated that over 50% of earnings by youth consumers is spent on personal care. This is much higher than gambling. As noted in the report, gambling is becoming popular among male African Millennials in Sub Sahara Africa due to their high affinity towards sports and the proliferation of local sports betting players.
The report also indicates that majority of the youth (54%) in Sub Sahara Africa have tried their hand at gambling. Kenya has the highest number of youth who have participated in gambling or betting in the past at 76% followed by Uganda at 57%. Ghana has the least number at 42%
The frequency of gambling is highest among Kenyans compared to their fellow Africans. Whilst the rest bet mostly once a month, a majority of Kenyans bet once a week. As seen in the graph below, sports betting is the most preferred. The fixtures for football matches especially the English premier league are over the weekends.
Thirst for Sport Betting
Among the most popular gambling options, football betting reigns in all other countries except in South Africa. Kenyan youths bet the most with 79% of bets placed on football matches.
In South Africa, lotteries are a more preferred gambling choice compared to football, casino, racing and poker.
High Smartphone penetration
The mobile phone has become the most convenient tool for those gambling. 75% of those who bet do so using their mobile phones with Kenya having the highest number of mobile usage for gambling at 96%. South Africa, though having the highest rate of mobile penetration in Africa, has the lowest usage of the mobile for gambling at 48%.
The Jackpot Prices
Kenya is the leader in the most amount of money spent on gambling. Unlike youth in other African countries, most Kenyan youth bet once a week spending about $50 per month mostly on football bets. Youth elsewhere spend less than 50USD a month and most bet only once a month.
The average amount spent on bets is below $50 per month. A majority have never won any amount above $50.
Mobile phones have become the African Las Vegas. Football betting and the popularity of English football leagues continue to grow in a symbiotic way with a growing youth population that continues to be defined by its uptake of technology. Although the stakes are not yet high, all the signs are there of a steady and unfettered domination of sports entertainment and gambling in sub-Saharan Africa.
This GeoPoll rapid survey was conducted in March 2017 among 3,879 youth in Kenya, Uganda, South Africa, Ghana, Nigeria and Tanzania using the GeoPoll mobile App.
https://www.worldcasinodirectory.com/kenya/nairobi