How to attract funding for your business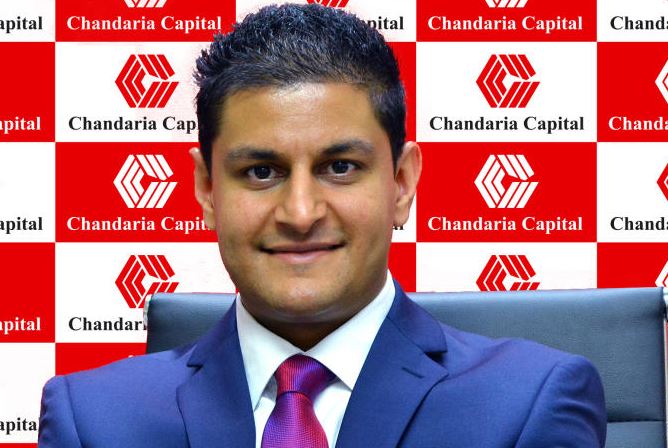 Kenya has since risen as a top innovation hub in Africa sprouting scores of startups. Be it in technology, agriculture, clothing or manufacturing, local youth brim with business ideas.
However, the biggest challenge in growing these businesses has been access to capital.
While many are locked out from getting business loans from banks, other financing options for startups exist including venture capitalists, angel investors and grants among others.
Kenya also plays host to multiple business incubators such as Nailab, Afrilab, and iHub.
In 2020, despite the raging pandemic, Kenyan startups were able to attract Sh21.4 billion taking the top spot in the continent, according to industry lobby, Association of Countrywide Innovation Hubs (ACIH).
But exactly how can an entrepreneur position themselves to attract funding and scale their business to the next level? And what makes a good idea? Money Maker spoke to the experts.
Sam Gichuru, the founder of Kidato, an online school for K-12 (from kindergarten to 12th grade) in Africa, argues that good ideas easily attract funding.
Take a quick survey and help us improve our website!
Take a survey
He noted that most conversations on startups tend to be around funding but don't examine, for example, on what constitutes a good idea.
"Capital follows good ideas. A good idea solves a real problem that you or people around you are facing," he told Money Maker. He pointed out that investors really do care about potential returns.
"Demonstrate that people want your solution, are willing to pay and that many people want it, then you will have move investors than you need," said Mr Gichuru.
Such ideas could be an entrepreneur solving a transport problem which has a multiple ripple effect or an idea that helps reduce losses in the agricultural value chain. Kidato was recently accepted into the US Silicon Valley-based accelerator Y Combinator, securing $125,000 (Sh13 million) funding.
Mr Gichuru is also known as the CEO and founder of Nailab which since 2010 has been providing training, acceleration and mentorship for startups.
Entrepreneurs are also able to leverage on funding to boost their ideas. Some of the startups that have benefited from Nailab include Eneza Education which has since expanded into Rwanda and ClinicPesa that provides health financing, among others.
Darshan Chandaria's, a seasoned investor who is the founder and Managing Partner of Chandaria Capital, also gave some pointers to Money Maker on how a startup can stand out to attract funding.
Clearly explain your business
Mr Chandaria points out that an entrepreneur must be able to explain the business, products or services offered to exact detail. This also includes the ability to understand and explain the market size and the competition landscape.
"As an investor I need to see in entrepreneurs what uniquely qualifies them to able to execute an idea," he said.
Having a clear business plan is also a key factor to attracting funding. Such a plan might show operation costs, how sales are made, the profit margins and even when additional funding might be required.
The entrepreneur should also be clear on the type of funding being sought whether equity or debt. Lack of a proper team has been factored as among reasons why most startups fail. Chandaria notes that entrepreneurs should be able to state on the team they have or intend to build.
Previous experience
This goes a long way in showing an entrepreneur's competence in that particular field in which their business operates as they can easily understand the dynamics, history and trends.
"If one is pitching an idea on financial technology, it is crucial for the entrepreneur to have a background in that field for example mobile banking," said Chandaria.
He notes that if, for example, one is pitching an idea on fintech, they have to have worked in that space before.
He, however, observes that as an investor he won't also be quick to dismiss people without too much experience and is always willing to listen to the concept. "Look at me, I moved from manufacturing to venture capitalism where I had no extensive experience. What I look for is commitment to the idea," said Chandaria.
Businesses also approach investors at various stages. The business can be still an idea, a proof of concept or already commercialised. "Most investors don't like paper ideas," cautions Chandaria.
He also notes that the chemistry between investors and entrepreneurs is crucial as it determines future working relations. "Both need the capacity to interact and listen to each other."
Chandaria was also a one of the investors in the hit TV show KCB Lion's Den where entrepreneurs made business pitches to a panel of top serial Kenyan investors. Some of the startups funded by Chandaria Capital include e-commerce delivery platform for small shops Sokowatch, beverage dealer Savannah Brands, logistics aggregator platform Kobo 360, medical technology provider Ilara Health, among others.
The startup scene, will continue to be vibrant with a recent report by Knight Frank ranking Nairobi as the best city in Africa in terms of innovation.
Last year, the Startup Bill (2020) by Nairobi Senator Johnson Sakaja was introduced. Among its top aims, the draft Bill hopes to establish a legal framework that "fosters a culture of innovative thinking and entrepreneurship."
Other key features of the proposed law include the registration of startups and provision of monetary and technical support to startups.
Five reasons to fire a customer
This concept is challenging for young companies, especially since most founders have to move heaven and earth to book and retain business.