Securing a greener future for Kenya calls for a collective responsibility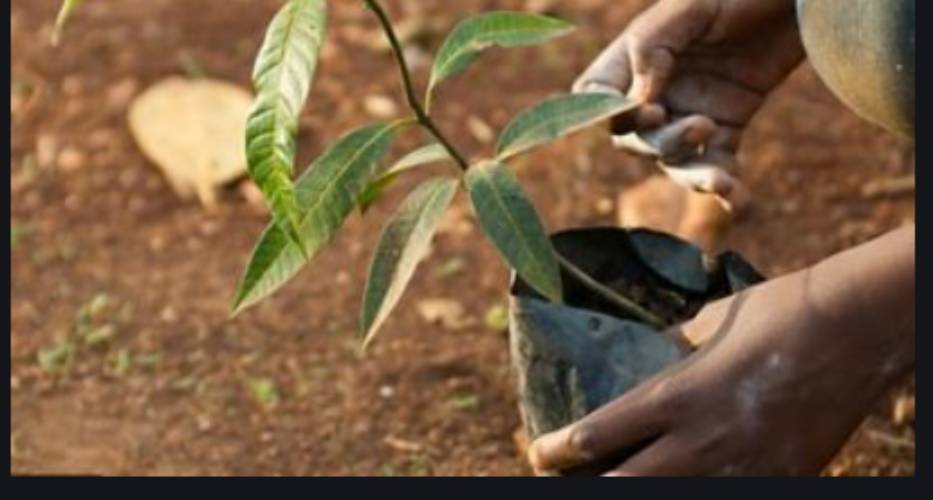 The negative impact of climate change is global; it is exacerbating poverty levels, vulnerabilities and inequalities. With the increased frequency of floods, cyclones, wildfires, and the rise in temperatures, humanity is in great crisis.
As the latest UNDP Human Development 2020 Report indicates, challenges of planetary and societal imbalance are intertwined: they interact in a vicious circle, each making the other worse.
Like several parts around the world, Kenya is not immune to these devastating climatic experiences. In recent times, the country has severally experienced floods and mudslides in numerous regions such as the Elgeyo Marakwet and West Pokot, where communities have lost properties, families displaced, and tens of people perished. Another recent phenomenon attributable to climate change is the unprecedented increase in water levels in all the lakes in the Rift Valley and the Lake Victoria Basin.
The increase in water levels is alarming. Besides the environmental impact on the surroundings, there is a significant disruption of lives, with neighbouring communities forced to flee to higher grounds for fear of the rising waters and predators such as crocodiles which have now overrun their homes. While these are the immediate consequences, in the long-term, there are high chances of disease outbreaks, loss of biodiversity, permanent adverse changes in livelihoods, traditional and cultural norms if the rising waters continue to increase.
For communities residing in the areas around the lakes, the unexpected flooding is a double crisis as the country continues to grapple with the debilitating health and socio-economic impacts of the COVID-19 pandemic that has pushed millions into poverty and increased levels of vulnerabilities. Submerged under the waters is not just the farming lands, homes, but infrastructure supporting the economic livelihoods for people living in these areas.
For instance, reports indicate that the entire infrastructure around Lake Baringo, Lake Nakuru, Lake Naivasha is under threat, while there remain no exact options of mitigating this challenge.
Forest and land conservation play a crucial role in curbing the negative impact of climate change. According to a recent survey by UNDP in 50 Countries, forest and land conservation with a 54 per cent vote was on top of the list of climate policies that people wanted their countries to address in addition to renewable energy(53 per cent), climate-friendly techniques (52 per cent), and investing more money in green businesses and jobs (50 per cent).
Take a quick survey and help us improve our website!
Take a survey
Acknowledging the planetary pressures, Kenya has taken bold steps to secure the country against climate change and its effects. One of the Government's measures is the restoration of forest resources through the ambitious national forest cover, to at least 10 per cent as required by the constitution. To this end, the Ministry of Environment has developed the national tree cover strategy, a roadmap towards attaining this goal by 2022. Kenya's approach is in line with various global commitments, which include UN Decade on Ecosystem Restoration, Africa Forest Landscape Initiative (AFR100), Nationally Determined Contribution (NDC) and the United Nations Convention to Combat Desertification (UNCCD) which the country has committed to delivering. In its NDCs, Kenya seeks to achieve a 30 per cent emission reduction by 2030 and achieve its national climate change goal.
Kenya has recognised that forest and land conservation are essential in mitigating climate change, but it also contributes to forest communities' livelihoods. Besides, the environment and forest sectors are critical for the economy's primary sectors' performance, including manufacturing, energy, health, and agriculture. As such, the Government has committed to restore 5.1 million Ha of degraded landscapes as a contribution to the Africa Forest Landscape Initiative (AFR100), 50 per cent reduction of greenhouse gases from the forest sector by 2030 as part of its Nationally Determined Contribution (NDC) to climate change, and to achieve land degradation neutrality by 2030 as a commitment to United Nations Convention to Combat Desertification (UNCCD).

Kenya's measures will contribute to mitigating calamities and natural disasters and protect the environment for future generations to come.

Promoting sustainable use and management of natural resources through engendered climate change mitigation and adaptation measures is fundamental to helping the country to build forward better and pave the journey to a resilient future post-COVID-19. Kenya's building forward greener will require a coordinated approach by the Government at national and county levels, international partners, and local communities. UNDP in Kenya is working closely with the Government and other stakeholders by investing in deforestation, enhancing sustainable agriculture, and promoting renewable energy. Securing a greener future for Kenya and its citizens is our collective responsibility if the country is to make headways in mitigating climate change.

Christabel Chanda-Ginsberg, Communications Officer-FCPF REDD+ Project, Dr Harun Warui, Project Manager – FCPF REDD+ Project and Ngele Ali, Head of Communications – UNDP Kenya
I was warned not to conceive
As a recruit in the police, 33-year-old Faith Bonaya experienced sharp abdominal pain, making it hard to pick instructions training