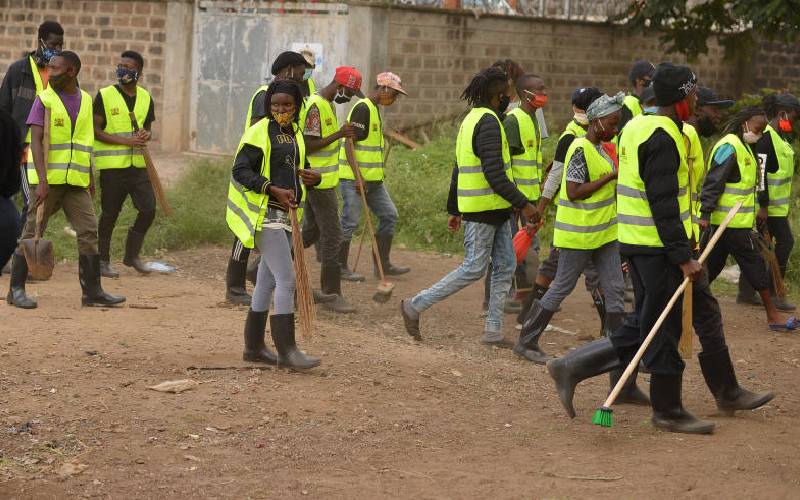 With economies looking to recover from Covid-19, young people in Kenya and emerging markets are the most confident in their skills and are prepared to work hard to realise opportunities in a new world, a new survey shows.
Younger generations are more willing, or able, to adapt to the current circumstances, with many graduating or leaving school in the midst of a global recession.
The survey by Standard Chartered Bank found that 75 per cent of 25 to 34-year-olds globally (95 per cent in Kenya, the highest surveyed) would set up a second income stream.
Seventy-two per cent of those aged 18 to 44 years (88 per cent for this age range in Kenya) would reskill, compared to 37 per cent of those aged 55 and above (60 per cent in Kenya).
Read More
According to the survey, two-thirds of Kenyans have had to survive on lower earnings than before Covid-19.
Further, more than half expect the pandemic to further affect their incomes and employment opportunities in the future.
"Kenyans have been particularly hard hit financially, with respondents reporting the highest levels of increased borrowing of any market surveyed at 63 per cent, while 72 per cent have reduced their levels of saving," said StanChart Head of Retail Banking, Kenya and East Africa Edith Chumba.
"Yet Kenyans were among the most confident and willing to adapt: 89 per cent believe they have the skills to thrive in a more digital, post-Covid world; 93 per cent would set up a second income stream, while 87 per cent would retrain or learn a new skill."