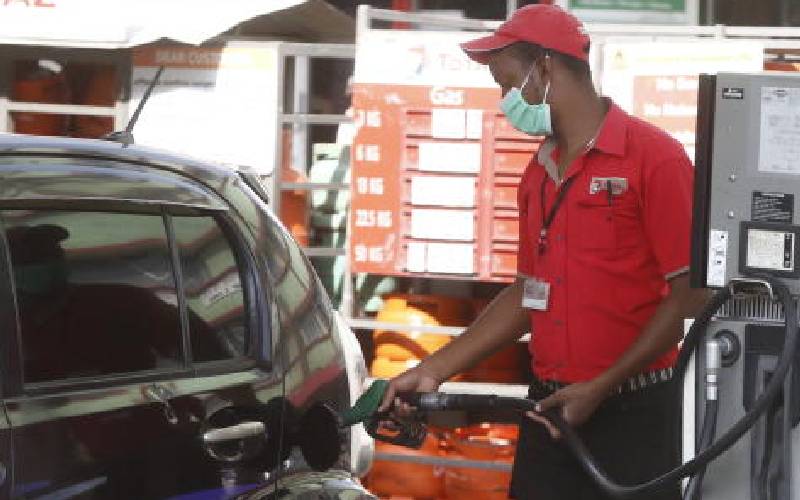 Kenya's petroleum import bill sunk to its lowest in nearly two decades in May this year, following the crash in crude oil prices in March that sent prices tumbling to historic lows.
The low import bill was also occasioned by a decline in consumption of petroleum products as the country put in place measures to contain spread of Covid-19.
The country spent Sh5.88 billion to import petroleum products in May. Similar prices were seen in October 2003, when the petroleum import bill was Sh5.86 billion.
This is in comparison to Sh31 billion that the country had spent in March to import petroleum products, according to data by Central Bank of Kenya (CBK). This would then drop to Sh18 billion in April.
Read More
The import bill had come down significantly following the substantial drop in crude oil prices in March due to the Covid-19 outbreak. This resulted in reduced demand among major economies as they instituted measures to contain spread of the virus.
Locally, measures such as dusk to dawn curfew and cessation of movement in and out of a number of counties as well as general cautiousness by business led to reduced demand.
According to the CBK data, the petroleum import dropped 33.9 per cent in the first half of the year to Sh117.55 billion compared to Sh178 billion the country spent last year importing petroleum products.
May registered the lowest figure of Sh5.88 billion, but this has since started recovering, following measures to reopen the economy. In June, Kenya imported fuel products worth Sh18 billion.
The Kenya National Bureau of Statistics (KNBS) data shows reduced consumption of fuel in April and May before picking up in June.
According to KNBS, diesel consumption in April dropped to 137,710 tonnes, 30 per cent compared to 195,900 tonnes in April last year. It is also lower than 187,000 tonnes consumed in March.
Over the first six months, diesel consumption declined 11 per cent to 1.1 million tonnes compared to 987,000 tonnes consumed over the same period last year.
Consumption of super petrol declined 10 per cent to 625,000 tonnes between January and June compared to 700 tonnes last year.