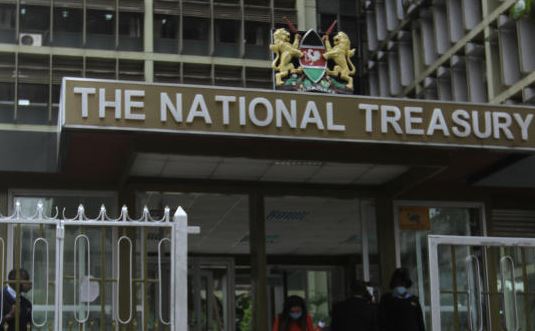 The first month of the government's 2020-21 financial year has passed without counties receiving any funds from the Treasury (above).
This follows an impasse in the Senate over a revenue-sharing formula that would determine how the counties' Sh316.5 billion budget allocation is divided among the 47 regions.
An update by Treasury Cabinet Secretary Ukur Yatani in a gazette notice dated August 18 indicates the Exchequer had not credited any cash to the counties.
This year, the counties were set to receive a total of Sh369 billion, comprising of Sh316.5 billion in equitable share, and Sh23 billion and Sh30 billion in conditional grants funded by the national government and development partners, respectively.
Read More
The Commission on Revenue Allocation's (CRA) latest formula of allocating the money among the counties has elicited mixed reactions, sparking vicious debates that have delayed disbursement.
Mediation team
The contentious county revenue-sharing formula has created rifts in the Senate, with some members proposing to retain the second-generation formula, suggesting that the CRA formula be adopted in the 2022-23 financial year or when the State increases counties' allocation to Sh348 billion.
A 12-member Senate mediation committee was formed on Monday to resolve the stalemate and help the House agree on a way forward.
At a time when the Covid-19 pandemic is ravaging through an already limping economy, the standoff has impacted heavily on health services, with cash-strapped county governments struggling to handle the rising cases of infection.
Further, there have been complaints of pending bills in counties, with the governments unable to honour some contractual agreements.