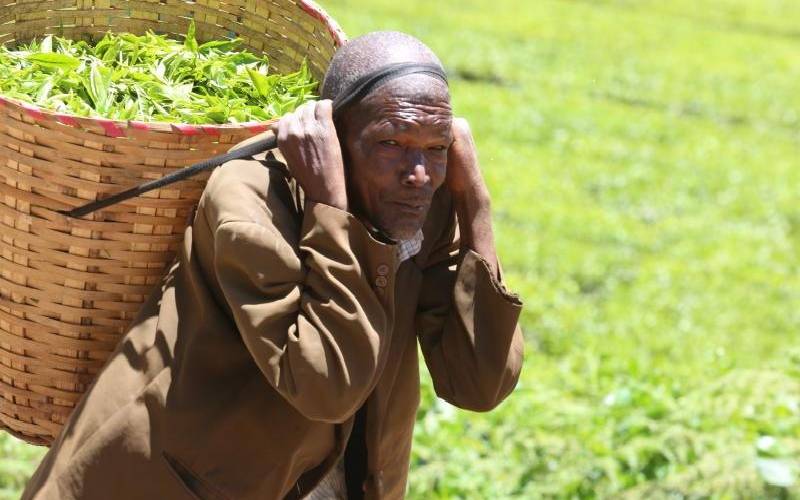 The Ministry of Agriculture is pushing ahead with the implementation of new tea regulations despite protests from industry players.
Cabinet Secretary Peter Munya yesterday said implementation of the regulations would be staggered between now and February next year, noting that he had given players ample time to prepare.
"The regulations came in to force on May 22, having gone through all the necessary process, including stakeholder consultations and public participation," said Munya in a public notice yesterday.
"The primary goal of the regulations is to foster an inclusive sector that properly recognises and rewards primary stakeholder – the tea farmer."
CS Munya has published an implementation timeline for the Crops (Tea Industry) Regulations 2020, which he noted would radically change the sector and turn around the fortunes of tea farmers, who in the past had little to show for their hard toil.
Read More
"It is expected that the tea sector players have had time to familiarise themselves with the new regulatory requirements and to create their own internal implementation capacity," he noted.
Industry players, including the Kenya Tea Development Agency (KTDA), have however opposed a number of clauses in the regulations, saying they could cripple the industry and ruin one of the country's high foreign exchange earners.
KTDA said the regulations coming to force would have far reaching impact on the tea industry, including grounding some aspects of its operations. It also notes that the process of implementing them has been rushed and failed to follow due process, making them "illegal… and unconstitutional".
Among rules that will become effective immediately include the requirement that tea buyers and brokers ensure all proceeds from the sale of tea are paid to farmers within 14 days from the date of auction as well as the automation of the tea auction.
The requirement to have all the tea produced and manufactured in the country sold through the auction, outlawing direct sales will come into effect in November this year. This will, however, not affect orthodox and purple teas.
There are also requirements that are expected to substantially change how KTDA relates with tea factories. These include limiting the KTDA's management fee to 1.5 per cent of net sales from 2.5 per cent, which becomes effective in November.
KTDA will also cease offering company secretarial services to tea factors beginning October. From November, staff costs for personnel forwarded to the factories shall be borne by KTDA and not the factories.
The regulations also require the directors of a management agency such as KTDA not to have a commercial relationship with tea factories from February 2021. KTDA wrote to the CS last week, demanding that the ministry stops implementation of the new rules.