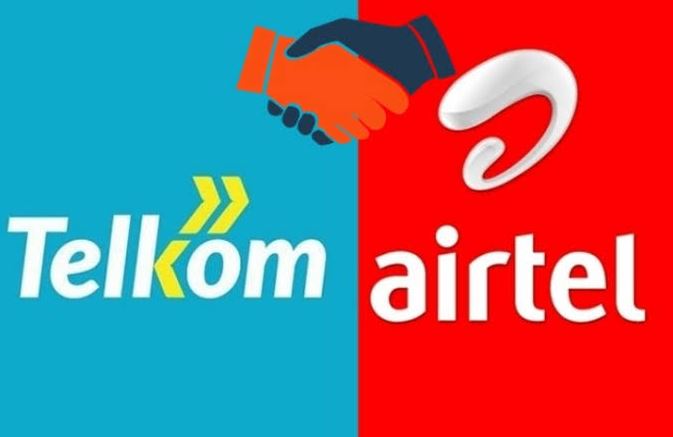 Telkom Kenya and Airtel Kenya last week announced collapse of their planned merger, throwing the future of Telkom and its private equity backers Helios Partners in limbo.
This has also left both companies weaker in terms of bottom line and market share than they were last year at the beginning of the merger transactions, giving an edge to market leader Safaricom.
Last week, the two companies said they had pulled the plug on the merger owing to regulatory challenges and strategic considerations.
"After carefully reviewing available options, Telkom has opted to adopt an alternative strategic direction and will no longer be pursuing the proposed joint venture transaction," said Telkom Kenya Chief Executive Mugo Kibati in a statement.
Read More
He said the decision was also influenced by the "challenges experienced in getting all the approvals required to complete the transaction", a reference to numerous roadblocks that have dogged the deal since last year.
Several entities including Safaricom, some former employees, the Ethics and Anti-Corruption Commission (EACC) and the Competition Authority of Kenya (CAK) had raised reservations on the merger, citing various reasons yet to be addressed.
In the case of Safaricom - a company that was once a department within Telkom - objected to the merger citing a Sh1 billion unpaid debt.
The EACC had sought to freeze the merger owing to questionable transactions between 2012 and 2014 where taxpayers money is believed to have been lost during recapitalisation of the State corporation.
French telecoms firm Orange acquired a 51 per cent stake in Telkom in 2007 with the understanding that both entities would inject money into the new entity, Orange Telkom.
Reneged on deal
Treasury, however, reneged on the deal and in 2014 Orange emerged with 70 per cent shareholding, prompting the investigation and a parliamentary report recommending State intervention.
"The government should either renegotiate with the aim of recovering a higher shareholding of at least 35.1 per cent in line with its contribution of Sh2.5 billion and the recapitalisation and restructuring agreement or the Cabinet Secretary, National Treasury, should ensure that the Sh2.5 billion that was paid is refunded together with interest at market rate backdated to January 1, 2013," said parliament's Public Investment Committee in the Special Report on Recapitalisation and Balance Sheet Restructuring of Telkom Kenya.
In November last year, Mr Kibati told The Standard that the merger with Airtel had cleared all regulatory thresholds and that any existing obligations would be honoured by the new entity.
"Our stance is to cooperate as much as we can with the EACC. However, nothing about the current transaction is being investigated and no one has come to me to allude or allege any impropriety in regard to the current transaction," he said during an interview at his office.
"The EACC investigation stems from a parliamentary report made in 2014 that has suddenly been revived but there was a change of ownership in majority shareholding in 2016 and when the new owners took over it was on a clean slate."
The new developments now cast uncertainty over the future of Telkom Kenya particularly with the company's CEO being emphatic that the merger was the firm's last saving grace.
"We are merging certain businesses of Telkom with Airtel Kenya to create a joint venture and also leaving behind a much stronger company profit and loss-wise where we are going to build a technology and digital services company that will create new jobs," said Kibati.
According to telecommunications analyst Peter Wanyonyi, Airtel Kenya will likely weather the failed merger bolstered by the firm's parent company in India and continent-wide market presence. The future, however, is more uncertain for Telkom.
"Telkom Kenya is still 40 per cent owned by the Government of Kenya - a government that is broke and casting about for any sources of money it can find," he said.
"In the end, the State will have to find a buyer for Telkom, as it cannot afford to keep running what clearly is a failing telco."
This is compounded by Telkom Kenya's waning subscriber numbers and market presence in key business segments.
Data from the Communication Authority of Kenya (CA), indicates the number of Telkom's subscribers fell from 4.4 million at the beginning of last year to 3.1 million as at March this year.
At the same time, the telco has nearly shuttered its mobile money product, T-Kash, with 25,589 of its 28,106 agents countrywide closed down over the last year - with the CA pointing to a similar scaling down of investments in voice and data.
"During the third quarter of the 2019-20 financial year, total data or internet subscriptions dropped by 0.7 per cent to stand at 39.3 million from 39.6 million subscriptions reported in quarter two," CA said in its recent industry report.
Scale down
"This is mainly attributed to decline in number of mobile subscriptions posted by Telkom Kenya during the quarter as a result of measures taken to scale down on investments in anticipation of the proposed Airtel-Telkom merger although this has since changed."
This means new strategies to capitalise on mobile data, such as the recent partnership with Alphabet on the Loon baron networks, will take time to boost Telkom Kenya's bottom line.
At the same time, increased competition from internet service providers looking to capitalise on the recent surge in demand for connectivity means the telco will continue to play catch-up.
In addition, the Covid-19 pandemic has refocussed priority for investors and shareholders with many shying away from significant capital outlays and long-term strategies.