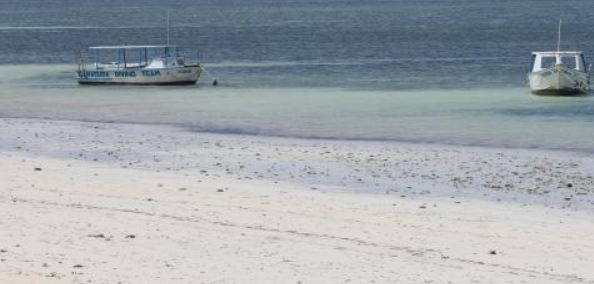 The Tourism Fund Chief Executive Officer Joseph Cherutoi and the director of corporate services Eric Kiplagat have resigned.
The Board Chairman said a Thursday meeting will offer a way forward towards the leadership vacuum.
"This is a major change in our organisation and we request all staff to continue with their normal duties so that the performance is not affected in any way," said Alfonso Kioko, Chairman-Board of Trustees.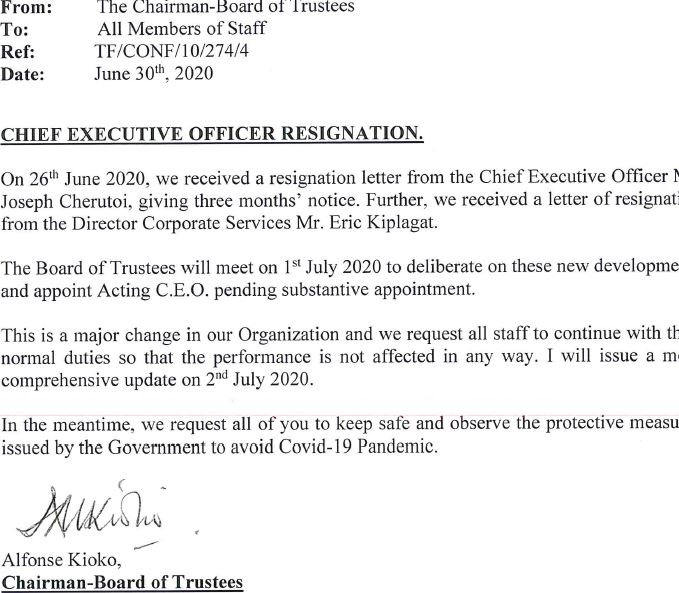 Read More
Tourism Fund is a body corporate established under the Tourism Act, 2011 which came into operation on September 1, 2012, vide special issue Kenya Gazette Supplement No. 93 of 24th August, 2012.

The Fund is the legal successor to Catering and Tourism Development Levy Trustees.
Catering and Tourism Development Levy Trustees has been in existence since 1972 and operated under the umbrella of the Hotel and Restaurant Act, Cap 494, Laws of Kenya. The Act was repealed when the Tourism Act came into effect.
Its mandate is to Mobilise resources to finance the development of the sustainable tourism industry in Kenya.
The exit of the CEO comes at a time when the entire tourism industry faces mounting challenges from the effects of the Corona Virus pandemic.
This week, Tourism Cabinet Secretary Najib Balala disclosed that the sector has lost about Sh80 billion since the breakout of Covid-19 in December last year.
The CS also projected that for the first half of the current financial year, Kenya will get just 30 per cent of expected revenue. He attributed this massive drop to the grounding of the aviation sector which is the largest contributor to tourism.
"The aviation sector has not taken off yet and it will take some time. In the first six months of this year, we are going to focus on domestic tourism, but of course, we know the first thing we have to do is contain the virus," he said.