Business
This follows the Government's introduction of movement restrictions to stop the spread of Covid-19.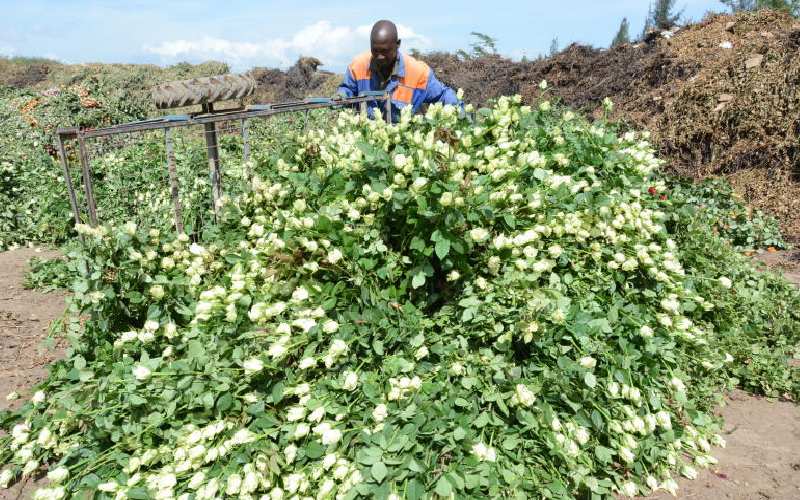 Kenyan traders are losing billions of shillings in revenues as the economic toll of the coronavirus pandemic continues to be felt. Data from the Kenya National Bureau of Statistics (KNBS) indicates that the total volume of trade in the country fell by more than 20 per cent from Sh202 billion in March to Sh162 billion in April. Total imports stood at Sh119 billion in April, down from Sh137 billion in the previous month as local demand fell across board.
SEE ALSO: Kenya's Wanyama could be in action once Major Soccer League resumes
This follows the Government's introduction of movement restrictions to stop the spread of Covid-19. Domestic exports for the month of April stood at Sh40 billion, down from the Sh49 billion recorded in March and Sh47 billion in January and February respectively. According to KNBS, the decline in international trade was largely attributed to fall in demand for Kenyan goods in the East African Community (EAC) Exports to Uganda and Tanzania, two of Kenya's major export markets in the region, fell to Sh2.2 billion and Sh1.9 billion from Sh5.3 billion and Sh2.8 billion respectively. Exports to Rwanda similarly fell from Sh2.2 billion in March to Sh866 million recorded in April. "Imports by broad economic category indicate that non-food industrial supplies was the main import category in April 2020 with a share of 39.63 per cent," said the KNBS in part.
SEE ALSO: UK Covid-19 death toll rises 44,391 after 155 new deaths
"Machinery and other capital equipment; and transport equipment constituted 14.77, 14.06, and 9.46 per cent of the total value of imports, respectively." Exports to other countries in Europe however, including the UK, Germany and France went up marginally except in the Netherlands where Kenya's horticultural produce suffered from the disrupted market chains. The fresh data paints a grim picture of the impact of Covid-19 on international trade. It reveals an uncertain recovery period for the forseable future. Tea and coffee Kenya's tea and coffee exports, which contribute a big part to the country's foreign earnings, however remained steady bucking the trend in many export goods.