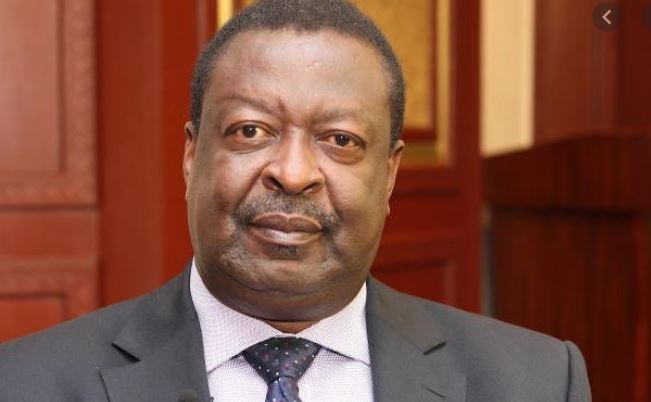 NAIROBI, KENYA: The Amani National Congress leader Musalia Mudavadi has cautioned government against knee jerk reactions in fixing Kenya's economy currently experiencing devastating effects of coronavirus pandemic.
Mudavadi predicts that the economy may take up to five years to fully recover from the pandemic, which has also affected businesses in all corners of the world.
He wants President Uhuru Kenyatta's legacy project under the Big Four Agenda to be rationalized and also rooted for long-term incentives to build confidence among investors.
Mudavadi said each sector needed to be treated independently when developing the post coronavirus policies.
"We are heading to very lean times which according to my projection will last for five years, it is time to come together as a nation to help fix the economy, this is not the time to engage in knee jerk reactions," Mudavadi said in an interview with KTN Checkpoint programme.
Read More
"Treasury has already sounded an alarm of not meeting financial targets; the president needs to reach out to practitioners in all sectors of the economy, investors will not be interested in policies that are reversed after six-months or so," he said.
Alarmed by weakening shilling against the dollar and target misses in revenue collection, Mudavadi wants the government to reach out to the external lenders and renegotiate its external debt.
The Kenyan shilling strengthened on Monday due to weak dollar demand amid an increase in usable foreign currency reserves at the central bank, traders said.
Commercial banks quoted the shilling at 106.50/70 per dollar, compared with 106.90/107.10 at Friday's close.
"We've seen the shilling strengthen, if you look at the movement in reserves, $739 million was credited, so central bank now have that boost," said a senior trader from one commercial bank.
Kenya's Central Bank had $8.532 billion of usable foreign currency, equivalent to 5.14 months of import cover, as of Friday's close, compared with $7.809 billion a week earlier, it said in a May 15 note.
Kenya's debt stood at 61.7 per cent of GDP at the end of last year, up from 50.2 per cent at the end of 2015, in what the International Monetary Fund (IMF) says has been driven up by gaping budget deficits that were caused by large infrastructure projects such as a new railway line.
In an interview with Reuters, Treasury Cabinet Secretary Ukur Yattani Kenya will not seek a suspension of debt payments under a G20 initiative aimed at helping poor countries weather the COVID-19 pandemic.
The CS said he was concerned about the impact that debt relief might have on Kenya's credit rating.
The Group of 20 major economies last month agreed to suspend payment obligations on bilateral debt owed by their least developed counterparts through the end of the year. The goal was to free up more than $20 billion that poor governments could use to buttress their health services.
But Yatani said he was concerned that terms of the deal limiting countries' access to international capital markets during the standstill could hinder Kenya's ability to finance its deficit later in the year.
"We fear we might unnecessarily create a crisis," he said.