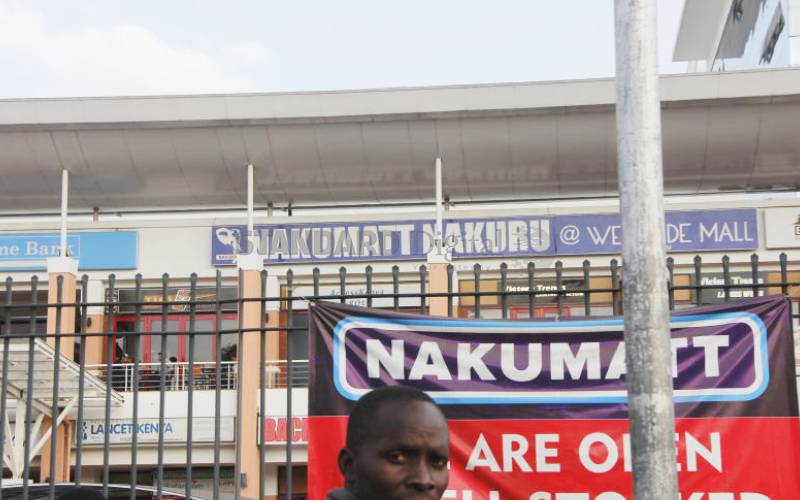 Rental incomes declined by 1.2 per cent last year, weakening the performance of the retail sector. This is according to the Cytonn 2020 Markets Outlook report, which attributes the decline to repressed consumer spending power. "The performance of the retail sector softened with rental yields declining by 1.2 per cent points to 7.8 per cent in 2019 from nine per cent in the previous year due to constrained consumer spending power," says Cytonn Asset Managers report released yesterday.
SEE ALSO: The tenant you can't kick out of your house
Retail spaces that opened in 2019 included The Well in Karen and the expansion of Sarit Centre in Westlands, yet occupancy declined 3.1 per cent compared to 2018. Rental rates also dipped 4.5 per cent in 2019. "Occupancy rates declined by 3.1 points, to 80.2 per cent in 2019 from 83.3 per cent in 2018 while rental rates recorded a 4.5 per cent decline to Sh96 per square feet in 2019 from Sh101 per square feet in 2018," details the report. As a result of the retail space oversupply, retail returns are expected to drop another 0.4 per cent points. Rents are also expected to drop by 2.1 per cent while occupancy rates are projected to fall by 2.2 per cent. Despite the gloom, expansion efforts by both local and international retailers due to attractive rents and vacant spaces left by troubled retailers such as Nakumatt and Choppies are expected to increase.
SEE ALSO: Donholm place to be as city rents drop
"We remain optimistic that the sector's performance will be cushioned by the entry of international retailers and the expansion of local retailers such as Naivas and Tuskys," adds the report. The key areas of opportunity in the retail sector include suburb malls in counties. The report projects the 2020 GDP growth to be 5.8 per cent, slightly higher than 5.6 per cent last year. Inflation is estimated to average 5.2 per cent for the year, with the Shilling remains stable – oscillating between Sh101.0 and Sh104. The equities market performance in 2020 will remain robust, driven by higher growth in corporate earnings.