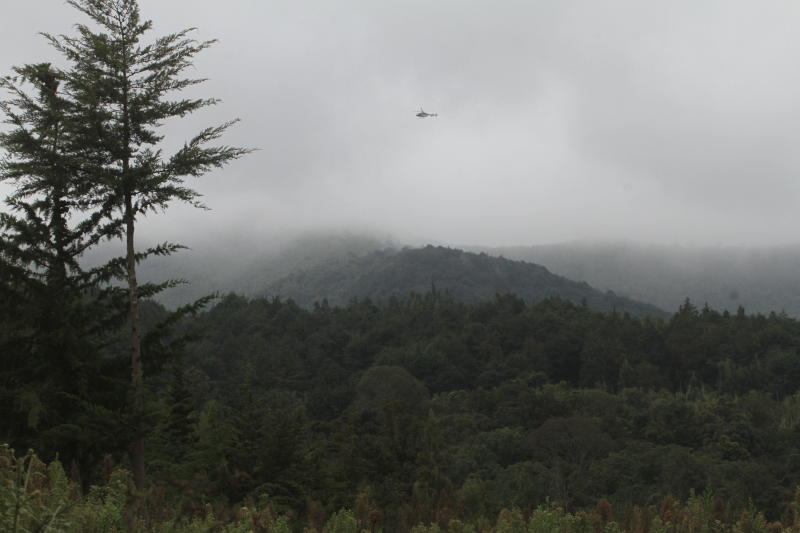 Back in the day when Kenyans did not have much variety when it came to TV channels, the nine o'clock bulletin on the national broadcaster KBC would not be complete without watching the weather report. The report was synonymous with one Nguattah Francis. Mr Nguattah, who retired last month, would comically stick magnetic rain cloud symbols on a metal sheet with the map of Kenya. He would then point a particular part of the country with a cane, giving the expected weather pattern for the next day. His presentation of the weather forecast was a true representation of his employer - the Kenya Meteorological Department (KMD) – the state agency tasked with releasing timely weather forecasts that help with the planning of key economic activities such as agriculture.
SEE ALSO: Sonko turns to Raila, CJ and Senate in dispute with NMS
Over 90 per cent of Kenya's agriculture is rain-fed hence the huge reliance on accurate weather updates. The agricultural sector accounts for about 26 per cent of Kenya's GDP and played a key role in the country's 6.3 per cent economic growth last year, according to official data. It's also a big driver of the rural economy, and the millions of smallholder farmers need updates on the rains so they can time when to prepare their fields for planting. Recently, the KMD has come under scrutiny for its forecasts that critics say have become inconsistent, with the general public losing confidence in the weatherman whose word was his bond a few years ago. While part of the problem can be attributed to changing weather patterns, the weatherman seems not to have moved with the times. KMD's weather predictions mostly seem tailored for subsistence farmers, ignoring changing agricultural trends that advocate for large-scale farming.
SEE ALSO: Weather alerts at risk as Kenya's radio stations struggle amid virus downturn
Individuals or firms involved in such big projects cannot afford to wait for weather predictions. They are well prepared owing to their huge investments. Small-scale farmers are, however, are also critical of the Met Department's predictions, saying they come too late and do not properly reveal the distribution of the rain. At a recent two-day forum dubbed Early Warning Early Action Stakeholder's National Dialogue in Nairobi, the science of weather forecasting dominated discussions. Technical Advisor at the Red Cross and the Red Crescent Climate Centre Stephen Mcdowell noted that Kenya's climate science is not as advanced as the West's for more accurate predictions. "Ten years ago, KMD would not communicate directly with people in remote levels, but they are now taking climate science very practically to the county level," he said. KMD, however, insists that seasonal and monthly forecasts should be used alongside daily and weekly updates.
SEE ALSO: Hospital moves in to dispose twenty bodies
While releasing the forecast for the short rains that start in October to December last month, KMD Deputy Director Bernard Chanzu rejected claims of inconsistency, explaining that forecasting is not an exact science. "What we are doing is a prediction and in any predictions or forecast, there's always uncertainty," he said. "There's always still a small chance of failure, but that does not mean there's inconsistency." Mr Chanzu noted that events in nature sometimes interfere with predictions, which is why KMD insists on the reliance on daily and weekly forecast instead of the overall seasonal one. This year, KMD was blamed for inaccurate forecasts about the onset of the long rains. The rains span March to May and are key to Kenya's planting calendar. Kenya's economy is expected to slow down this year on account of the delay of the long rains, according to the World Bank.
[email protected]