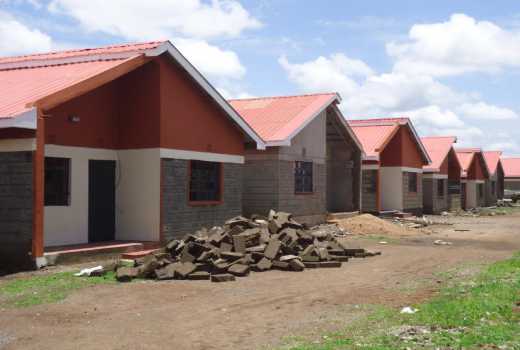 Those caught stealing from the housing fund will now pay double the amount they have stole instead of the Sh10,000 fine earlier proposed. The fund is part of president Uhuru Kenyatta's plans to achieve affordable housing for Kenyans by 2022. The new proposal is among a raft of amendments made to the Finance Bill that was prepared by former Finance Cabinet Secretary Henry Rotich and tabled in Parliament yesterday. The amendments were fronted by the National Assembly's Finance Committee chaired by Joseph Limo.
SEE ALSO: Ben Jipcho: Brought gold medals, but died without silver coins
While increasing the penalty, the committee said in a report that there was need to protect the president's affordable housing dream. "If a person's actions results in the loss of funds from the National Housing Development Fund, that person shall be liable to a penalty equivalent to twice the amount lost," the committee report reads. Sin tax The amendments have also targeted cigarettes and alcohol by increasing their taxes - otherwise called the Sin Tax. Should President Uhuru Kenyatta agree with the proposals, 70 per cent of the retail price of cigarettes will go to State coffers as excise duty.
SEE ALSO: Chepkoech: I am not in training mood
Rotich had also proposed for the Capital Gains Tax (CGT) to be reduced from 12.5 per cent to five per cent. "The proposed increment of the CGT will have an overall adverse impact on Kenya's competitiveness as a hub for International private equity and venture capital investment," The committee report said. The legislators have also voted to zero rate, rather than tax exempt, agricultural pest control products to caution farmers from high prices. The Government plan to tax semi-processed leather that was being exported was shot down. Legislators argued that there was no local capacity to fully process leather products. "Currently, Kenya has no capacity to process hides and skins and therefore, imposition of the export levy will negatively affect the sector," the report reads.
SEE ALSO: State launches Sh10m water project in Kasipul constituency
Kajiado North MP Joseph Manje said taxing semi-processed leather would do little to improve the local industry "The local industry has already been affected by cheap imports from other countries," said Mr Manje Gatundu South MP Moses Kuria was among the few proponents for repealing the law regulating interest rates. Mr Kuria argued that credit to the private sector was drying up because of the rate cap. Small banks which mainly lend to tiny businesses, he told the Committee, were the biggest victims of the rate cap law.