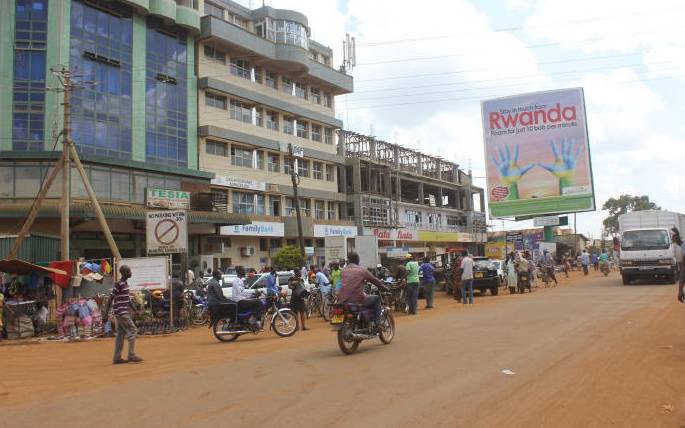 Home & Away
The county government has constituted a team to lead in transforming Busia municipality.
The county government has constituted a team to lead in transforming Busia municipality. The Busia Municipal Board will control more than Sh100 million expected from the World Bank — through Kenya Urban Support Programme (KUSP) — annually to develop Busia town in a programme that runs for five years. Busia was conferred with municipality status in November 2017. During the inauguration of the board at the weekend, Governor Sospeter Ojaamong said the border town of Malaba would soon also get a charter to become a municipality and benefit from the World Bank funding.
SEE ALSO: World Bank gives Sh53 billion to fight locusts
The team has its work cut out for it considering that social media has been awash with photos of Busia town ?— depicting a dirty town full of stagnated water and poor sewerage system. The county boss said the task ahead of the board is heavy and residents are waiting to see instant changes in town. "Busia is a small town but poorly planned. The board should move with speed and start discharging their mandates as locals are expecting to see changes in the town soon," said Ojaamong. He said criticisms and accusations directed at him over the poor state of the town would now be directed to the board since its core responsibility is to plan Busia town.
Proper planning
SEE ALSO: World Bank approves Sh106.8b funding for budget support
Ojaamong hinted that some structures in the town would be demolished to facilitate proper planning of the town, and appealed for co-operation from the residents. "Kiosks constructed in wrong places will be brought down and those who have never painted their buildings since they were constructed must be ready to do so," he said. He reassured that he would do his very best to ensure Malaba also gets charter to be a municipality. Busia County Assembly Speaker Bernard Wamalwa appealed to the board to work closely with MCAs, particularly the Planning Committee. "The burden on their shoulders is heavy and expectations are high. What people want are prompt changes in Busia town," said Mr Wamalwa.
SEE ALSO: Lawmakers urge IMF, World Bank to cancel poor countries' debt
The board is supposed to have nine members, however, ward reps rejected the nominee for the informal sector over her academic credentials. The board members include Chris Nambanga, John Odunga, Wangalwa Oundo, Peter Omeri, Mary Magero, George Kwedho, Victor Khandondi, and Urban Development Chief Officer Maurice Odundo.