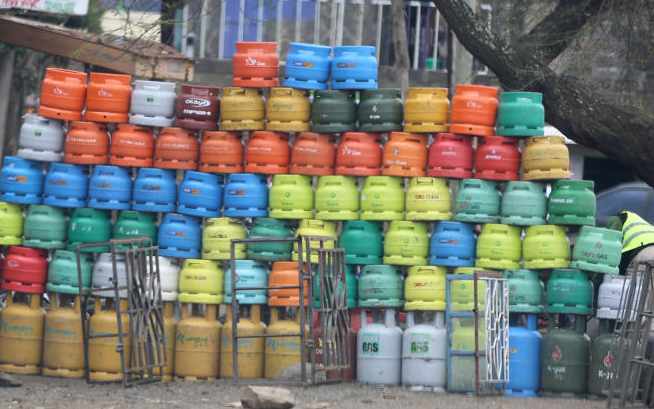 Kenyan cooking gas (LPG) dealers are raising alarm over the increased inflow of untested gas from Tanzania. In an interview with Weekend Business, the local dealers decried what they saw as a blatant failure by government officials to act even as adulterated gas from Tanzania finds its way across the border and into Kenya's kitchens. They said unlike the gas legally imported into Kenya, which goes through stringent testing measures, LPG from Tanzania is not tested as Dar es Salaam does not have laboratories to do so. "In Tanzania, there is no testing because there is no lab. When the gas comes to the border, there is no testing happening there as well," said a local dealer, who did not want to be named fearing recriminations as the issue has very sensitive diplomatic connotations.
SEE ALSO: Crackdown on free press intensifies in Tanzania
"There is no weight measurement in Tanzania. They give them (traders) a fixed fee per truck. No weight confirmation, no weighbridge, nothing," he added. The dealer showed us a certificate of origin in which a consignment of LPG had the wrong mixture of gases with propane, the inflammable gas, making up more than 62 per cent instead of Kenya's allowed levels of 15 per cent. Some of the gases, said the dealer, do not have a smell which makes it difficult to detect leakage. "A Kenyan truck can load gas from Tanzania without showing a regulator's licence. They will not show a licence for the truck, for the driver or for the company," said the dealer. "In Kenya, before you load, you need to have all these licences. Importing companies must have certificates of origin, quality source and conformity when the ship is being loaded."
SEE ALSO: Tanzania opposition names presidential candidate who survived shooting
When the ship arrives at the port of Mombasa with a consignment of gas, Kenya Bureau of Standards (KEBS) goes on board, gets a sample and tests it on-board, he explained. "After that, the ship is discharged. They take another sample and test it then Kenya Revenue Authority confirms if you have paid duties or not," the source added. Principal Secretary for Petroleum Andrew Kamau, however, said Kenya has started testing gas at the border with Tanzania in Namanga. He said it is not Tanzania's problem if the gas is being tested or not, but Kenya's. "And we have been testing each and every gas that gets into the country." According to the local dealers, while the untested gas from Tanzania has been sold freely, LPG from Kenya is not allowed into Tanzania.
SEE ALSO: Father of 30 earns millions after finding a second Tanzanite
The local dealers are demanding access to the Tanzanian market and protect their business interest in the neighbouring country. "We can supply to Arusha much cheaper than Dar, yet a Kenyan company is not allowed in Tanzania. If someone wants to do business with Kenyans, they will be harassed and asked: 'Why are you doing business with Kenyans?'" "If my product gets tested, why should the products from Tanzania not get tested? If Tanzanians can sell to Kenya why can't I sell to Tanzania?" posed one dealer. Kenya and Tanzania have in the past found themselves in a diplomatic row after Nairobi banned LPG from Tanzania, citing safety issues in July 2017. The Energy Ministry had claimed that most LPG from Tanzania was adulterated because it was transported by road through bulk trucks. Tanzanian LPG companies export about 40,000 tonnes of LPG to Kenya annually, out of a total of 100,000 tonnes of the commodity imported into Tanzania.